U.S. PRESS
NewsFeed | Breaking news and updates from Time.com. News pictures, video, Twitter trends. | TIME.com
Will challenge Democratic Sen. Mark Warner in Virginia In the news: Obamacare, the Oscars, an Appropriations bill, a "stealth war" on abortion, a White House education summit, and what's prettier in print "They're going to wish they weren't alive after I'm done with them" Attorneys will help with internal review into Christie's office, and aid federal authorities Security consultants will discuss their findings before a House committee Thursday.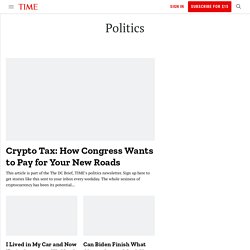 Swampland | Political insight from the Beltway and beyond | TIME.com
The Atlantic Follow Us Video Let's Get Physical: A 1950s Guide to Hooking Up Watch Music Bring Back Memories for Alzheimer's Patients How songs can help people whose minds are deteriorating Olga Khazan 4 Hunting Licenses—to Shoot Drones A new age of uncharted legal territory in low-level airspace Rebecca J.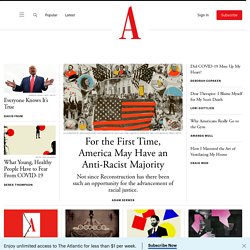 Stanford News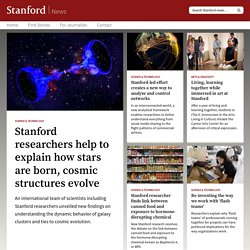 Skip to content News Stanford News Top Stories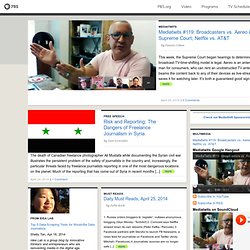 1. Mozilla co-founder Brendan Eich resigns as CEO, leaves foundation board (Kara Swisher / Re/code) 2. Leaked NSA documents will be stored in public database (Adrianne Jeffries / The Verge) 3. Turkey lifts Twitter ban after court ruling (Ozge Ozbilgin & Orhan Coskun / Reuters) 4. European Parliament passes strong net neutrality law, major roaming [...] more » 1.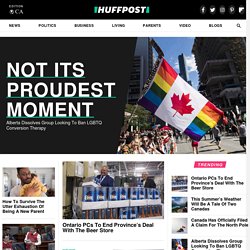 Ramune Golysenkiene via Getty Images I've been tweezing, shaving, moisturizing, defrizzing, flat-ironing, bikini-waxing, gym-joining (notice I said gym-joining, not gym-going?) exfoliating and manicuring since 8th grade, all while sleeping on a silk pillowcase to reduce wrinkles.
The Women in the Kitchen Lupita Nyong'o: 'Imposter' to Ingénue The Read Around: Rebecca Mead Urban Grit in Philly's FishtownIn Performance: Peggy ShawWho Will Win the Foreign Language Oscar?China's Web JunkiesOatmeal Sandwich CookiesBill Cunningham | Check MatesThe Source | Tilda SwintonSnubs and Favorites of the Oscars FieldNotes on BlindnessMemorable Oscar MomentsA Culture of ViolenceThe Rollout: An Ikarian Greens PieIntersection: Style Is Art in MiamiRunning on Fumes in North DakotaIn Performance: Roger Guenveur SmithA Daunting TaskIn Performance: Eric TuckerBill Cunningham | Thrills and ChillsAnatomy of a Scene: 'Philomena'Flying Through the AirWorking Out With a SpeedskaterA New Age for African ArtistsBare Knuckles and High HeelsScienceTake: Fluorescing FishIntersection: Brooklyn Heights VintageStealing J.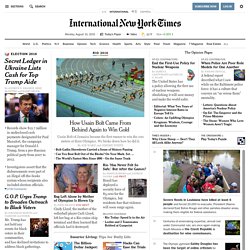 François Sinzikiramuka, perpetrator (left); Christophe Karorero, survivor. Jean Pierre Karenzi, perpetrator (left); Viviane Nyiramana, survivor. Godefroid Mudaheranwa, perpetrator (left); Evasta Mukanyandwi, survivor. Juvenal Nzabamwita, perpetrator (right); Cansilde Kampundu, survivor. Deogratias Habyarimana, perpetrator (right); Cesarie Mukabutera, survivor. François Ntambara, perpetrator (left); Epiphanie Mukamusoni, survivor.