LAW
Legal Market Business Intelligence - ALM Legal Intelligence Online
Don't Miss: Nominate Best Legal Depts. · Benchmarking Survey · Pro Bono Hot List · Justices to Decide Scope of President's Recess-Appointment Authority Subscription Required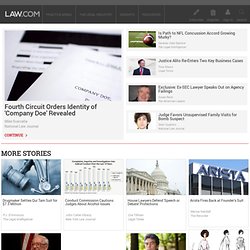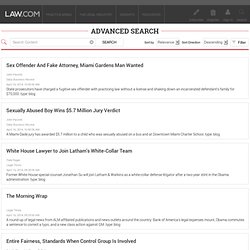 ALM Network Search: Getting Started ALM Network Search brings legal professionals relevant results from across the Law.com network of sites and a hand-picked set of law firm websites and legal blogs. Basic Search
Publications & Events - Amster Rothstein & Ebenstein, LLP - Intellectual Property Law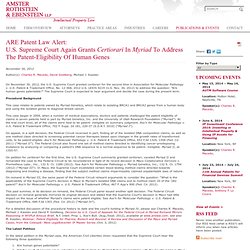 November 30, 2012 On November 30, 2012, the U.S. Supreme Court granted certiorari for the second time in Association for Molecular Pathology v. U.S. Patent & Trademark Office, No. 12-368, 2012 U.S. LEXIS 9219 (U.S.
The International Bar Association (IBA), established in 1947, is proud to count more than 50,000 individual lawyers and over 200 bar associations and law societies, spanning all continents, among its members. The IBA provides unparalleled networking and development opportunities through quality conferences, publications and other media, and has a wealth of experience in providing assistance to the global legal community. Add your voice and help to shape the future of the legal profession.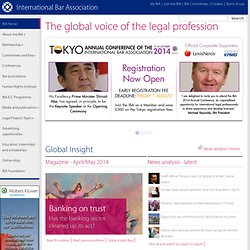 IBA - International Bar Association home
www.arbitration-icca.org/media/0/12880897681770/emmanuel_gaillard_introduction_-_english.pdf
homepage - online legal information and training from specialists at Baker & McKenzie. LawInContext Helpdesk login.
Conflict of laws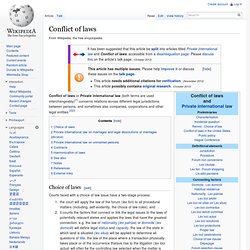 Conflict of laws or Private international law (both terms are used interchangeably)[1] concerns relations across different legal jurisdictions between persons, and sometimes also companies, corporations and other legal entities.[2][3] Choice of laws[edit] Courts faced with a choice of law issue have a two-stage process: Private international law on marriages and legal dissolutions of marriages (divorce)[edit]
About — Conflict of Laws .net
Event Schedule | lawtechfutures.com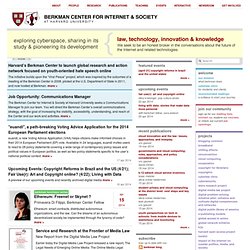 2013 Internet Monitor Annual Report: "Reflections on the Digital World" Internet Monitor is delighted to announce the publication of Internet Monitor 2013: Reflections on the Digital, the project's first-ever annual report. The report—a collection of essays from roughly two dozen experts around the world, including Ron Deibert, Malavika Jayaram, Viktor Mayer-Schönberger, Molly Sauter, Bruce Schneier, Ashkan Soltani, and Zeynep Tufekci, among others—highlights key events and recent trends in the digital space:
PLC Which lawyer? (PLCWhichLawyer) on Twitter
PLC Which lawyer?
We're sorry, we closed our Which lawyer? directory in April 2013. Practical Law still works closely with leading lawyers around the world to provide our subscribers with answers.
The End of Lawyers revised edition
Richard Susskind ILTA09
Richard Susskind on the Transformative Power of Technology
Riverview Law, the fixed-priced legal services business, has teamed up with US legal technology leader Legal OnRamp to enable banks to comply cost-effectively with complex regulatory requirements such as Recovery and Resolution Plans (RRP). Major banks in the UK, US and Europe are now required to put in place RRPs - called 'living wills' - to ensure safe re-organisation in the event of financial trouble. The living will must include a wide range of information, including contractual obligations across the entire organisation. In addition, a number of banks will face similar requirements in relation to 'ring-fencing' areas of their activities. This Riverview Law/Legal OnRamp combined service and technology platform is already being used by one global financial institution as it prepares its living will. This project, which started in June 2013, covers thousands of contracts and millions of data points and is probably unique in terms of scale and complexity.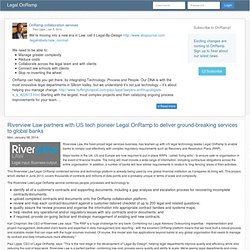 Legal OnRamp - Clients Driving Change
Richard currently makes presentations (mainly keynote speeches) at about 100 conferences, seminars, retreats or other events each year and has been invited to lecture in more than 40 countries around the world. Inquiries as to his availability and rates can be made by e-mail to richard@susskind.com Richard has addressed audiences (in person and electronically), numbering more than 250,000. He has organized various international conferences, is a regular conference chairman and gives numerous major keynote addresses each year. When unable to attend in person, Richard regularly delivers his talks by video link, or on pre-recorded video or dvd, or as a multi-media e-learning presentation.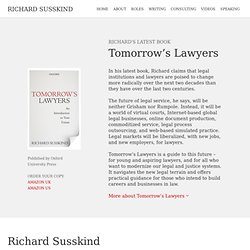 Richard Susskind - IT Law Justice
Dictionary of Law. Define Legal Terms at FindLaw
Introduction "The dictionary definition of a term is frequently the mere air of the music which the accused has attempted to execute with variations. Frequently, too, the variations are so luxuriant and ingenious that the air is much disguised, and to hum it over from the bench is but little assistance to the jury in following the real performance."It is somewhat easier for an offender to baffle the dictionary than the penal code, for the former is perplexed with verbal niceties and shades of meaning, while the later grasps in a broad, practical way at the substantial transactions of men." Oh, c'mon Justice Beckley of the Supreme Court of Georgia in Minors v Georgia (1879 Ga. 318) - stop spoiling all the fun! Ain't no-one gonna mess with dem dar legal words 'round dese here parts.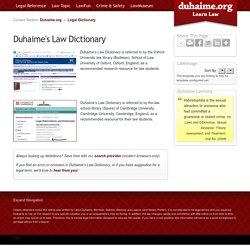 LEGAL DICTIONARY at Legal-Dictionary.org
Overview Borderwatch Competition & Antitrust Law
homepage - online legal information and training from specialists at Baker & McKenzie. LawInContext Helpdesk login.
An Experienced Law Firm Concentrating in EmergingTechnologies
Practicing in new york and connecticut Concentrating in the corporate, financial, intellectual property, trade and contract legal issues of technology companies, products and services George C.
Table of Contents - Proskauer on International Litigation and Arbitration