Documentation manuals and tuts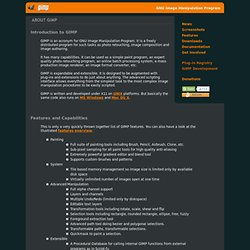 Introduction to GIMP GIMP is an acronym for GNU Image Manipulation Program.
Introduction
Dutch (Nederlands)
German (Deutsch)
Italian (Italiano)
Norwegian (Norsk, nynorsk)
Russian (Pусский)
Авторские права © 2002, 2003, 2004, 2005, 2006, 2007, 2008, 2009, 2010 Команда авторов документации GIMP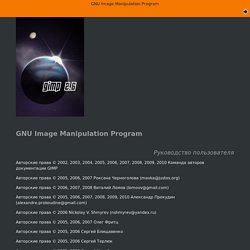 Spain (Español)
Swedish (Svenska)
GNU Image Manipulation Program Skip to page contents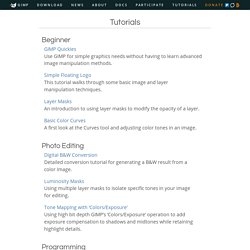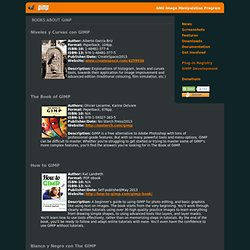 Niveles y Curvas con GIMP Author: Alberto García Briz Format: Paperback, 104pp.
Books about GIMP
This FAQ is still a work in progress.
GIMP User FAQ - Frequently Asked Questions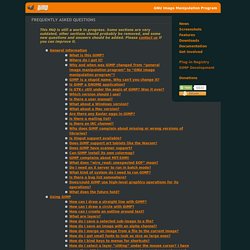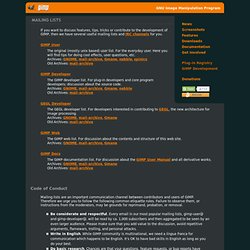 Mailing Lists
If you want to discuss features, tips, tricks or contribute to the development of GIMP, then we have several useful mailing lists and IRC channels for you.
Several IRC channels and mailing lists are available for discussing GIMP-related topics.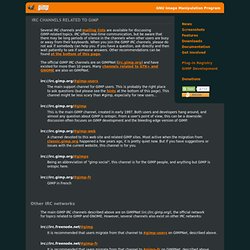 IRC Channels