Données
Share them with your customers to keep them happy. Dashboards are great for data analysis, not for data storytelling. Think about how much time you spend with excel and powerpoint just to tell your clients comprehensive stories about their analytics. Reporting should not be a hassle. We help you seamlessly build and share simple stories about web analytics, and let you focus on highlighting specific insights that matter to your clients' business.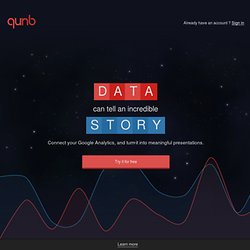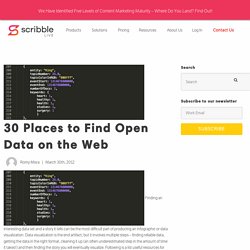 Finding an interesting data set and a story it tells can be the most difficult part of producing an infographic or data visualization. Data visualization is the end artifact, but it involves multiple steps – finding reliable data, getting the data in the right format, cleaning it up (an often underestimated step in the amount of time it takes!) and then finding the story you will eventually visualize.
2011 World Population Data Sheet
DevInfo 6.0 - mdg info 2011 r2
World Stats Interactive Maps - Index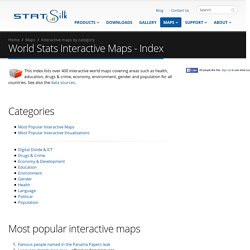 This index lists over 400 interactive world maps covering areas such as health, education, drugs & crime, economy, environment, gender and population for all countries. Categories Most popular interactive maps New! 2014 Winter Olympics Medals Map (Sochi)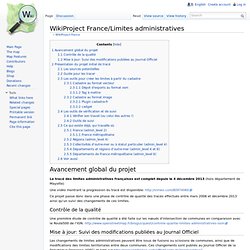 WikiProject France/Limites administratives
Le tracé des limites administratives françaises est complet depuis le 4 décembre 2013 (hors département de Mayotte) Une vidéo montrant la progression du tracé est disponible: http://vimeo.com/80974060 Ce projet passe donc dans une phase de contrôle de qualité des tracés effectués entre mars 2008 et décembre 2013 ainsi qu'un suivi des changements de ces limites.
Administrative units and Statistical units
Administrative units / Statistical units In addition to the general copyright and licence policy applicable to the whole Eurostat web site, the following specific provisions apply to the datasets you are downloading. The download and usage of these data is subject to the acceptance of the following clauses: The Commission agrees to grant the non-exclusive and not transferable right to use and process the Eurostat/GISCO geographical data downloaded from this page (the "data"). The permission to use the data is granted on condition that: the data will not be used for commercial purposes; the source will be acknowledged.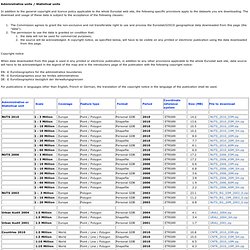 Découvrez les cahiers pédagogiques
De Lille à Marseille, les prix de l'immobilier dans 15 grandes villes de France -Nantes : Le prix du mètre carré est revenu à son niveau de 2008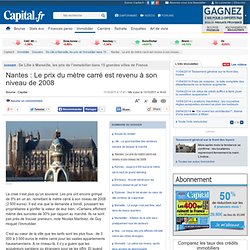 La crise n'est plus qu'un souvenir. Les prix ont encore grimpé de 9% en un an, remettant le mètre carré à son niveau de 2008 (2 500 euros). Il est vrai que la demande a bondi, poussant les propriétaires à gonfler la valeur de leur bien. «Certains affichent même des surcotes de 30% par rapport au marché. Ils ne sont pas près de trouver preneur», note Nicolas Martinez, de Guy Hoquet l'Immobilier. C'est au cœur de la ville que les tarifs sont les plus fous : de 3 000 à 3 500 euros le mètre carré pour les vastes appartements haussmanniens.
Le Département de la Gironde ouvre le portail www.datalocale.fr , en association avec le Conseil régional, et ajoute sa pierre à l'édifice aquitain de l'open data. Les bénéfices attendus sont divers et touchent le coeur même de la collectivité : la qualité de son système d'information. L'environnement, les transports et la localisation des services de proximité. Ces trois thématiques constituent les premières briques portées par le Département de la Gironde à l'édifice aquitain de l'Open Data.
La Gironde libère ses données publiques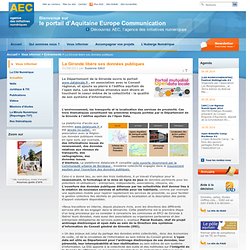 GEO Data Portal - The Environmental Database (search | map | gra
American FactFinder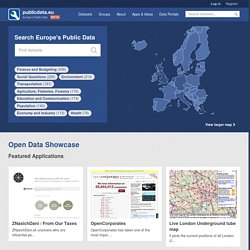 1. EU policy wise distribution of budget/ expenditure 2.
Ressources - Commerce international et données tarifaires
ited Nations Population Division Home Page