Cartothèque numérique
Utile en classe et à la maison pour… http://www.creafrance.org/ > Faire découvrir aux enfants la France dans toute sa diversité géographique et historique , le découpage en régions du site cadrant notamment parfaitement avec les IO pour l'enseignement de la géographie à l'école primaire > Familiariser les élèves aux grandes périodes de l'histoire de France et à l'histoire des arts , notamment grâce au menu « Voyagez par thème !
Vacances ludiques : Un atlas Web 2.0 gratuit pour tous les enseignants, parents et élèves |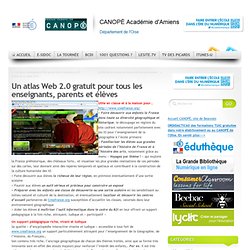 tourisme midi mediterranéen geographie
Map Viewer
L'Institut national d'études démographiques (INED) vient de lancer sur son site une carte interactive de la population mondiale. Un bon exemple de ce que le web permet aujourd'hui en termes de mise en scène de données. L'outil permet de visualiser la carte mondiale avec un indicateur comme le taux de natalité, le PIB, ou bien le taux d'urbanisation, de voir les évolutions depuis 1950, de comparer les courbes des différents pays. Et de mieux comprendre comment la démographie influence la géopolitique. Quel rôle a ainsi joué le facteur démographique dans les révolutions des pays arabes en 2011?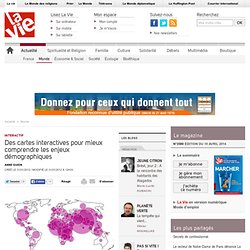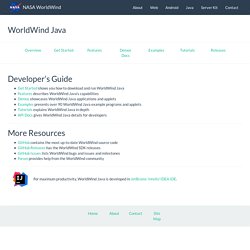 Welcome: Here you will find the World Wind SDK for Java. With this, developers can embed World Wind technology in their own applications. Many resources are available at goworldwind.org to help you understand and use World Wind. Current releases:
Cette rubrique accueille des ensembles de travaux cartographiques à vocation d'enseignement ou de recherche menés au Département de Géographie de l'ENS. Une part importante de ces travaux est menée en lien avec le stage annuel de cartographie, au cours duquel sont abordées successivement : la cartographie d'édition à l'aide de logiciels de Dessin Assisté par Ordinateur (Adobe Illustrator ™ ou Inkscape), la cartographie des données quantitatives (cartomatique) à l'aide du logiciel PhilCarto ( philcarto.free.fr ) ou de logiciels S.I.G. (ESRI ArcMap™).
Cartographie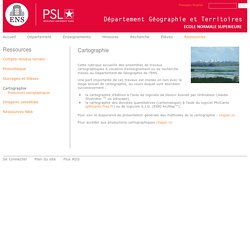 Mapplers - hand drawn maps atlas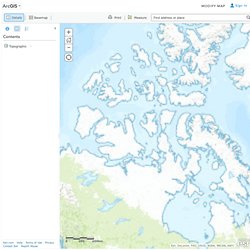 World Topographic Map ● Details Add ▼ ● Basemap Save ▼ ● Share ● Print ● Measure ● Bookmarks This world topographic map (aka "the community basemap") includes boundaries, cities, water features, physiographic features, parks, landmarks, transportation, and buildings.
World Topographic Map
La Cartoteca - Blog sobre mapas, cartografía y geografía
El 20.03.13, en Experimentos , por alpoma Acaba de nacer y está en una fase muy temprana de su desarrollo, pero promete tener un futuro venturoso. Se trata de iD , un editor para OpenStreetMap muy sencillo de utilizar construido en Javascript utilizando d3.js y SVG para la visualización cartográfica. Puede probarse, pero con cuidado, porque queda mucho camino hasta que esté afinado. Más información : iD Editor . Acceso al editor : Lanzar iD . iD en GitHub .