Genealogy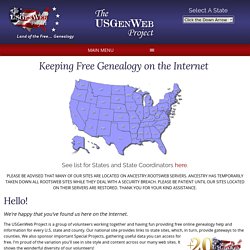 Welcome to The USGenWeb Project! We are a group of volunteers working together to provide free genealogy websites for genealogical research in every county and every state of the United States. This Project is non-commercial and fully committed to free genealogy access for everyone. Organization is by county and state, and this website provides you with links to all the state genealogy websites which, in turn, provide gateways to the counties.
Oklahoma State Courts Network Case Search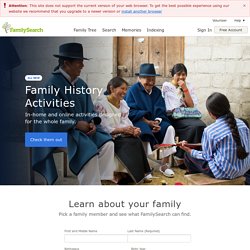 A helper number is an identification number that allows someone to use FamilySearch.org on behalf of someone else. People who already have an account on FamilySearch.org can see or edit their helper number in settings. Note: Members of The Church of Jesus Christ of Latter-day Saints have a default helper access number, which is the last 5 characters of their membership record number.
England Jurisdictions 1851
Ancestral Atlas - Family Tree Mapping - Family History Sharing
Maryland Calendar of Wills, Volumes I-VIII, a USGenNet Legacy Site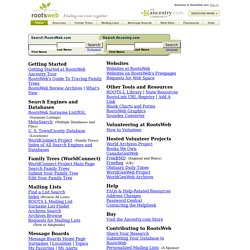 Getting StartedGetting Started at RootsWebAncestry TourRootsWeb's Guide To Tracing Family TreesRootsWeb Review Archives | SubscribeWhat's New | RootsWeb Newsroom Search Engines and DatabasesRootsWeb Surname List/RSL (Surname Listings)MetaSearch (Multiple Databases and Files)U. S. Town/County Database (Locations)WorldConnect Project (Family Trees)Index of All Search Engines and Databases
RootsWeb Town Search 1.0