Gagets
<a href="//ad.doubleclick.net/jump/teg.ckau/cjuq/a;subs=n;wsub=n;sdn=n;!c=17951584;dcopt=ist;pos=ldr_top;sz=728x90,970x90,970x250;tile=1;ord=948550318?" target="_blank"><img src="//ad.doubleclick.net/ad/teg.ckau/cjuq/a;subs=n;wsub=n;sdn=n;!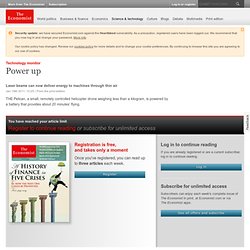 Technology monitor: Power up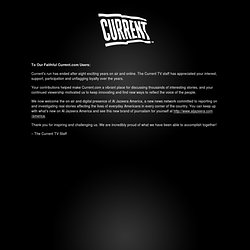 Researchers at Tokyo University have come up with a technology that is a first and significant step away from the mouse and keyboard – touchable holograms. [Hiroyuki Shinoda, Professor, Tokyo University]: "Up until now, holography has been for the eyes only, and if you'd try to touch it, your hand would go right through. But now we have a technology that also adds the sensation of touch to holograms."
GadgetSpeak - Latest gadget reviews, technology news and views!
Tech gadgets from around the world
Shiny Shiny: Gadgets, Web Stuff, Tech Reviews and Geeky LOLs
So, this is not a tractor beam at all, since it pushes rather than pulls, doesn't work in space and is only good for moving glass beads.