Fun
Lenny Kravitz - It Ain't Over Til It's Over
17 of the Strangest Animal Hybrids in the World
Peliculas de Megavideo Sin Cortes
Not Giving a Fuck!
Dinosaurio Anacleto - Dinosaurio Roberto (31 minutos)
I'm glad your paranoia over Facebook doesn't outweigh your desire to get birthday wishes on Facebook | Birthday Ecard
Spells in Harry Potter occur in the fictional wizarding world of the series of books by author J. K. Rowling. Magic spells are used by many of the characters to achieve useful effects without the benefit of modern technology.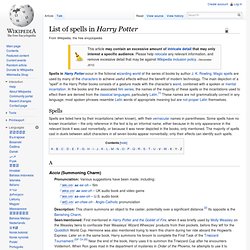 ¿QUÉ ES LA ELEGANCIA? ¿QUÉ ES SER ELEGANTE?, por José Luis Delgado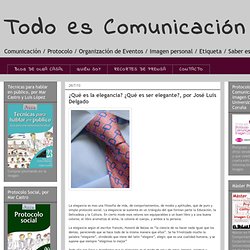 La elegancia es mas una filosofía de vida, de comportamientos, de modos y aptitudes, que de puro y simple protocolo social. La elegancia se sustenta en un triángulo del que forman parte la Educación, la Delicadeza y la Cultura. En cierto modo esos valores son equiparables a un buen libro y a una buena colonia; el libro aromatiza el alma, la colonia el cuerpo, y ambos a la persona.