Funbilder auf der Welt
12 of the World's Most Mysterious Monuments & Ruins Article by Steph, filed under Abandoned Places in the Architecture category. Around the world, in places as diverse as Homestead, Florida and Yonaguni, Japan stand monuments and ruins whose origins are shrouded in mystery.
12 of the World's Most Mysterious Monuments & Ruins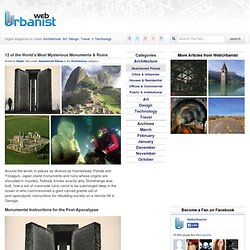 65 verrückte Bilder auf Google Street View (Update) - Witzig & skurril - Online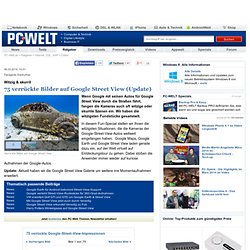 Wenn Google mit seinen Autos für Google Street View durch die Straßen fährt, fangen die Kameras auch oft witzige oder skurrile Szenen ein. Wir haben die witzigsten Fundstücke gesammelt. In diesem Fun-Special stellen wir Ihnen die witzigsten Situationen, die die Kameras der Google-Street-View-Autos weltweit eingefangen haben.
The winners have been named in the 2013 National Geographic Photography contest. As a leader in capturing our world through brilliant imagery, National Geographic sets the standard for photographic excellence. Professional photographers and amateur photo enthusiasts from over 150 countries submitted more than 7000 entries. Photographs were entered in three categories: people, places and nature. The competition was judged on creativity and photographic quality by a panel of experts comprising of National Geographic magazine Senior Photo Editor Susan Welchman; and documentary photographers Stephanie Sinclair and Ed Kashi.
The Big Picture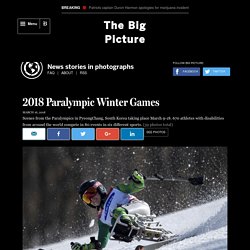 Tag Galaxy
Fotos aus aller Welt
Picasa 3: Free download from Google
Bizarre Google Streetview findings | Coolphoto | Daily Inspiration on WhereCoolThingsHappen
flickrvision
Ten Strange Places
At the summit of Mount Teide, one of the largest Island volcanoes in the World is the Las Cañadas caldera.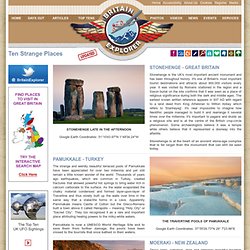 Travel Photography | earth-photography.com
The 100 most beautiful places in the world (click a screenshot to enlarge it)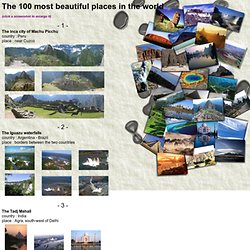 Without borders... The 100 most beautiful places in the world
liteFlick
Underground New York Public Library
A Daily Dose of Interesting Photographic Inspiration from Flickr
earth album is a simpler, slicker Flickr mash-up that allows armchair tourists to explore some of the most stunning photos in the world courtesy of Google maps and Flickr.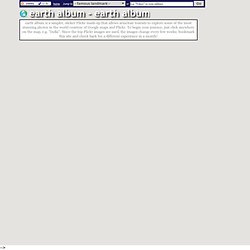 earth album alpha - a slicker google maps + flickr mash-up
view.stern.de | Bilder zeigen und anschauen
MyPicsMap - Photos of the World