Funbilder auf der Welt
12 of the World's Most Mysterious Monuments & Ruins Article by Steph , filed under Abandoned Places in the Architecture category. Around the world, in places as diverse as Homestead, Florida and Yonaguni, Japan stand monuments and ruins whose origins are shrouded in mystery.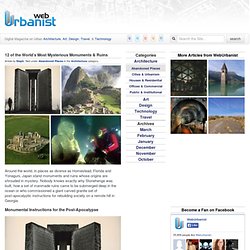 65 verrückte Bilder auf Google Street View (Update) - Witzig & skurril - Online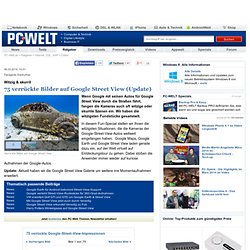 Wenn Google mit seinen Autos für Google Street View durch die Straßen fährt, fangen die Kameras auch oft witzige oder skurrile Szenen ein. Wir haben die witzigsten Fundstücke gesammelt. In diesem Fun-Special stellen wir Ihnen die witzigsten Situationen, die die Kameras der Google-Street-View-Autos weltweit eingefangen haben.
Charlie Haughey was drafted into the US Army in October of 1967. He was 24, and had been in college in Michigan before running out of money and quitting school to work in a sheet metal factory. The draft notice meant that he was to serve a tour of duty in Vietnam, designated a rifleman, the basic field position in the Army. After 63 days in Vietnam, he was made a photographer, shooting photographs for the Army and US newspapers, with these instructions from the Colonel: "You are not a combat photographer. This is a morale operation.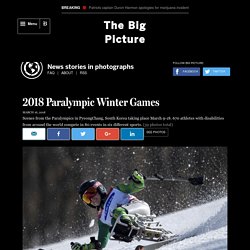 Beppu, located on the Japanese island of Kyūshū, is the second largest producer of geothermal water in the world. Located in the same area are the "Nine Hells" or ponds that each has its own remarkable character and colour thanks to the variety of minerals in the outflows. These "Hells" are a popular tourist attraction in Japan but are little known outside of the country.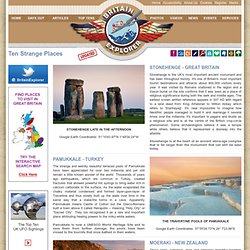 The 100 most beautiful places in the world (click a screenshot to enlarge it)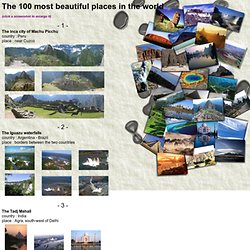 liteFlick
A Daily Dose of Interesting Photographic Inspiration from Flickr
earth album is a simpler, slicker Flickr mash-up that allows armchair tourists to explore some of the most stunning photos in the world courtesy of Google maps and Flickr.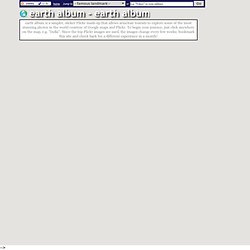 earth album alpha - a slicker google maps + flickr mash-up
view.stern.de | Bilder zeigen und anschauen
MyPicsMap - Photos of the World