Plateformes artistiques
Artfox | Connecting creatives in the Arts, Media & Entertainment
Artilinki
Artilinki, a project innovative and independent, responsible and united. Artilinki is, at first, a great initiative which has for goal to relate all the actors of culture and current creativity. In one word, the project opens a lot of international perspectives through internet by creating links, inventing an universal way of culture and crossing creative spheres. Association in 2005 then, company in 2009, Artilinki.com makes its entrance on internet in 2010 at Shanghai World Expo.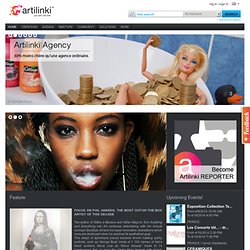 dance-tech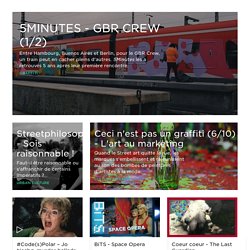 Aujourd'hui l'art a 1 000 051 ans! En ce 17 janvier nous célébrons l'anniversaire de l'art conceptualisé par Robert Filliou. Qu'est-ce que Art's birthday ? ARTE Creative vous en dit plus sur sa création et tous les bons plans à ne pas [...] lire la suite
Suck The Balls! - Installation at Goethe-Institut KrakauThis interactive kinetic installation combines a vacuum cleaner powered pneumatic tube transport with a small sized ball pit. You can read more it on my website: http://www.niklasroy.com/project/170/suck-the-ballsI made this installation for "SPIE…- 25 days ago, 20 Mar 14, 3:33pm -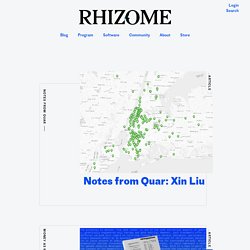 Tony Conrad, Yellow Movie 12/17/72 If, as Tony Conrad might have us suppose, a Movie is light and any marking of the passage of time, what is Documentary Cinema as a category? In fact, the Minimalist structural filmmaking practices of Conrad and others share concerns with documentary's base impulse, namely the transmission of a "factual record or report." As screen culture settles into its well-earned ubiquity, we must revisit old questions about the where and the what of cinema as an object and what constitutes something separately known as the "cinematic." All cinema is, on some level, depictive, not necessarily by choice, but rather by inevitability.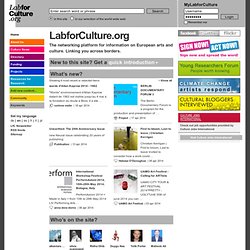 The networking platform for information on European arts and culture. Linking you across borders. New to this site? Get a quick introduction About Us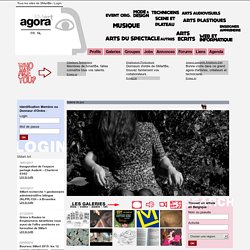 Smart Agora
Tous les sites de SMartBe / Login Alle Categorieën Evenementen Mode en Design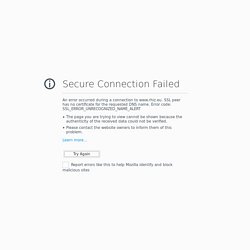 Rhiz.eu
We have a new online tool to apply for the ECF STEP Beyond Travel grant. The STEP Beyond Lab makes applying easy and it also brings you closer to others applying. The Lab is an online community - sharing project ideas and stories. There is no deadline for this grant scheme, it operates on a rolling basis, so you can apply at any time. The selection process takes up to one month. Check if your travel plans are eligible and join.
WOOLOO
Artists2artists
Artshow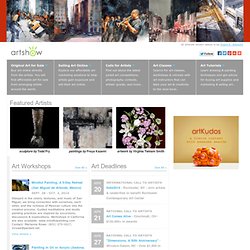 Mindful Painting: A 5-Day Retreat (San Miguel de Allende, Mexico) Sept. 28 - Oct. 2, 2014 Steeped in the colors, textures, and music of San Miguel, we bring connection with ourselves, each other, and the richness of Mexican culture into the creative process. Guided meditations and studio painting practices are inspired by excursions, discussions & explorations.
VIRTUALART
Contemporary Performance Network
culture360
artcitizens
artacademia
citizensofculture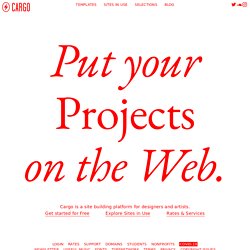 Cargo is a personal publishing platform aimed at creating accessible tools and a networked context to enhance the exposure of talented individuals on the Interne...t.more To achieve this, we offer our members free-standing websites; a wide variety of customizable design templates; simple but sophisticated tools to control the way content is displayed, and a unique user interface built entirely around the work itsel...f.more Thanks to the consistent quality of our members' work, we like to think of Cargo as a creative community participating in a constantly evolving visual culture, as demonstrated by this daily updated exhibition of featured images and websites.