Outils de visualisation graphique de l'information
GraphWords.com - Visualize words! Gephi, graph exploration and manipulation software. Newsmap. 10x10 · 100 Words and Pictures that Define the Time · by Jonathan Harris. Many Eyes. Try out the newest version of IBM Many Eyes!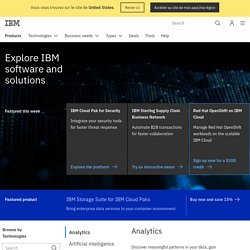 New site design and layout Find visualization by category and industry New visualization expertise and thought leadership section. Social Visualization Software Review: IBM Many Eyes. As we announced a few months ago, we will be starting a new feature aimed at reviewing visualization tools.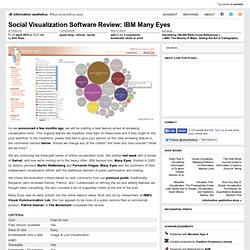 This ongoing feature will hopefully shed light on these tools and if they might fit into your workflow. In the meantime, please feel free to give your opinion on this new reviewing feature in the comments section below. Should we change any of the criteria? Are there any inaccuracies? AquaBrowser Library ® - SKEMA Library. Popular Tags | Diigo - tagcloud. Quintura - visual search engine. PolyMeta - Universal Meta Search and Discovery Engine. TouchGraph | Products: Google Browser. Use this free Java application to explore the connections between related websites.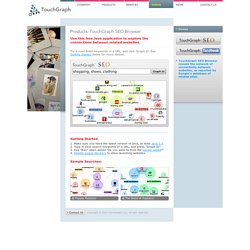 Try it now! Enter keywords or a URL, and click 'Graph it!' Welcome. WikiMindMap. Centre National de Ressources Textuelles et Lexicales. Visuwords™ online graphical dictionary and thesaurus.
---