Outils de visualisation graphique de l'information
Le lancement de KartooVisu (pour Google Search Appliance ) dont on trouvera la présentation dans la plaquette officielle (source : http://www.kartoo.net/e/fra/doc/kvisu_fr.pdf ) illustre l'importance croissante des modes de représentation graphique de l'information sur le Web et se situe dans un contexte plutôt propice. En effet, il faut constater que la visualisation (carto)graphique au sens large fait florès, touchant tous les domaines et devenant presque un effet de mode en phase avec le développement des réseaux sociaux et des applications web 2.0, elles-mêmes en quête de nouvelles interfaces.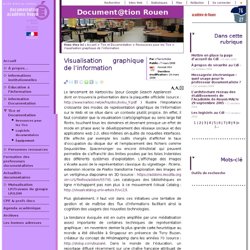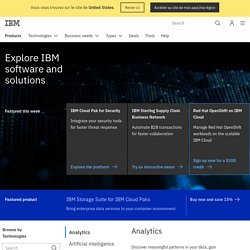 Try out the newest version of IBM Many Eyes! New site design and layout Find visualization by category and industry New visualization expertise and thought leadership section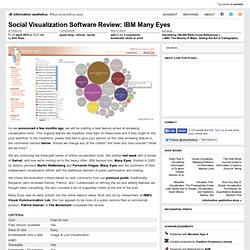 As we announced a few months ago , we will be starting a new feature aimed at reviewing visualization tools.
Social Visualization Software Review: IBM Many Eyes
AquaBrowser Library ® - SKEMA Library
Popular Tags | Diigo - tagcloud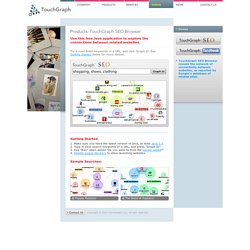 Use this free Java application to explore the connections between related websites. Try it now! Enter keywords or a URL, and click 'Graph it!'
Centre National de Ressources Textuelles et Lexicales