Food
Egg Noodles Recipe
photo by Roland Bello yield Makes 1 gallon (serves 16) active time 30 min total time 30 min You would be hard-pressed to find something more refreshing than watermelon.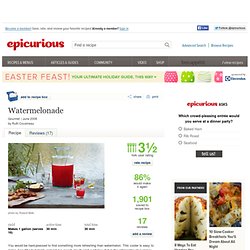 Watermelonade Recipe at Epicurious
How To Make Fresh Spring Rolls
Tonight's dinner incorporated two ingredients I've never used before…and was quite nervous about using! 1. Rice Sticks: Much thinner than rice NOODLES, they are similar to cellophane or glass noodles and take just 3 minutes to cook!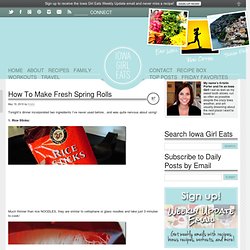 most favorited all-time - page 2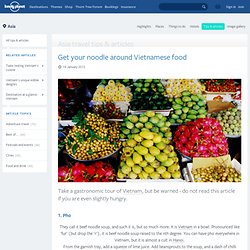 Take a gastronomic tour of Vietnam, but be warned - do not read this article if you are even slightly hungry. 1. Pho They call it beef noodle soup, and such it is, but so much more. It is Vietnam in a bowl.
Vietnamese food for beginners
French Bread Recipe
Tampa Bay, Florida Jaden Hair is a food columnist, television chef, recipe developer and a mom of two little boys who love to eat. You can find her every Sunday with new recipes in the Tampa Tribune newspaper, cooking up a storm on the Daytime show that's syndicated in 100-plus markets, and blogging away at the award-winning . Jaden is also author of the Steamy Kitchen Cookbook, available online and in stores nationwide. She lives in Tampa Bay, Florida with her husband, Scott, and sons Andrew and Nathan.
Tiramisu Pancakes - Steamy Kitchen : TLC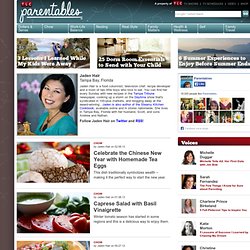 Amish White Bread Recipe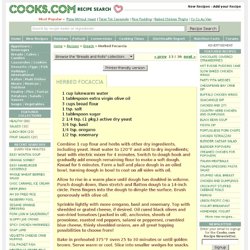 Herbed Focaccia
1 cup lukewarm water 1 tablespoon extra virgin olive oil 3 cups bread flour 1 tsp. salt 1 tablespoon sugar 2 1/4 tsp. (1 pkg.) active dry yeast 3/4 tsp. basil 1/4 tsp. oregano 1/2 tsp. rosemary Combine 1 cup flour and herbs with other dry ingredients, including yeast. Heat water to 120°F and add to dry ingredients; beat with electric mixer for 4 minutes. Switch to dough hook and gradually add enough remaining flour to make a soft dough.
3 boneless skinless chicken breasts 1/4 olive oil 1/4 cup lemon juice 1 tsp. oregano Greek salad dressing lettuce and tomato, in small pieces for salad feta cheese pita bread, if desired Toppings such as black olive, red onion, as desired. Cut each chicken breast into approximately 5 to 7 strips. Place in large fry pan. add olive oil, lemon juice and oregano; stir. Cook chicken over medium heat until done, browning pieces on the outside to one's taste as liquid evaporates.
Best Chicken Souvlaki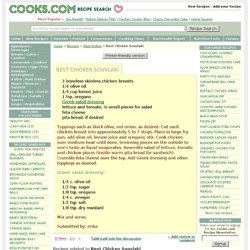 @jonny6pak: AFAIC, marinades are NEVER the way to go. I've never had a piece of meat that was somehow made better by soaking it in something. A brine will help tenderize and will flavorize to the extent that you like salt (and yes is much better than any marinade I've had), but honestly, I think a good homemade rub is all you need 99.9% of the time. I rub chicken, pork, and beef with consistently good results. I also coat the outside of beef and pork with olive oil to help with searing. The only meat that gets anything wet at all is ground beef, which gets egg white and Worcestershire (along with oatmeal, cheese (grated or sometimes stuffed with blue cheese), (usually) onion flakes, salt and spices—and a coating of olive oil). 5/23/09 12:00pm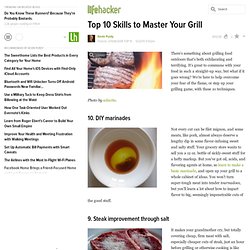 Top 10 Skills to Master Your Grill
Honey-Garlic Glazed Meatballs Recipe