Flipped Classroom
Fun and Engaging Math Videos and Lessons - Mathster Vakkas
au8dyxvvb
https://sites.google.com/site/flippedlearningtraining/
Galleries 3DTotal.com Ltd
Bringing multimedia into the classroom is a great way to engage students in learning. Supplementing lessons, opening up new interests, and offering inspiration, online videos make for an incredible teaching tool.
The 100 Best Video Sites For Educators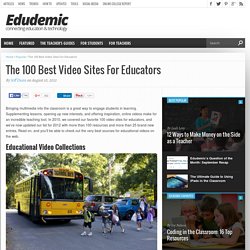 Free Educational Movies - The KidsKnowIt Network - Educational Websites For Kids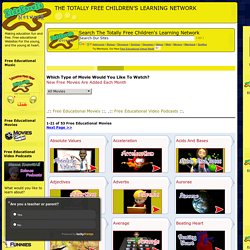 Our Free Educational Movies bring your student on a fun and interactive journey through the world around us. Each movie begins by introducing students to the topics that they will be learning about, and ends with an online quiz. In order to successfully complete each online video, your student must watch, and then successfully answer the quiz questions with 80% or higher accuracy. Students who do not obtain 80% comprehension will be instructed to watch the movie a second time, and then again try to answer the quiz questions.
The Flipped Classroom is not...
Introduction to Our Flipped Classroom
I finally decided to do something that I been putting off for too long - finishing my scavenger hunt videos (I only had three left to record, and it took me less than 5 minutes - shesh) and adding the last 8 mini-videos to my MentorMob playlist. So I did it today! I decided to do an edmodo scavenger hunt because some of my students will be familiar with edmodo (because I had them last year and we used it) and some of my students have most likely never heard of it (Some of my students last year did talk about it to students who weren't in my class).
Edmodo Scavenger Hunt Video Playlist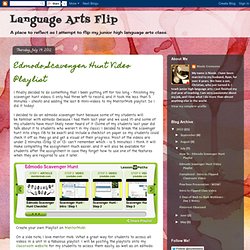 edorigami.wikispaces.com/file/view/blogging+rubric.pdf
Internet Catalogue
DI+CHOICE+BOARDS
Wikis
These four friends are going on a camping trip.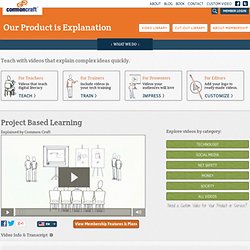 You remember what it was like in school. IT WAS BORING! You sat in class, memorized as much as you could and tried to pass a test at the end.
Project Based Learning
Flipped Learning | Turning Learning on Its Head!
Flipteaching
The Flip Side of the Flipped Classroom | Wired@Heart
Watching #flipclass videos: F.I.T.C.H.
I made a short video for next year's students on how to get the most out of a "Flip Class" video. For their summer packet this year, they are going to be doing some "flip class-y" things... rather than just being given a packet of review problems to do, they are going to be given that packet, have videos to go along with each lesson, and then submit a reflection similar to a WSQ online.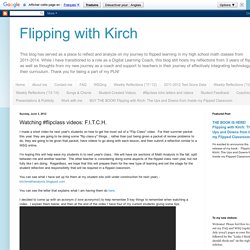 Educational Videos - Using Game Design to Improve My Classroom
Blooms-with-notes.png (637×477)
ed.edim.co/1380125/matrix_mission1_task1.pdf?Expires=1341700644&Signature=Izytu5InFlsBf16ZqIo7nf-BvqQzd5vtWXGmkgQOfUBbeLIs8kL3Cu981k3~gVv2yQqNfijO9Gv3JBtaoJ5ivS8QO-vAkUSN2W7Dn-y0heG9bAKqlG7iSBFirSC2STSUIT~WBWYdn7R4jRGB9yNbCWgbjPU-WQ~rEHI6YGqXsTw_&Key-Pair