FLIP:Concepts and Uses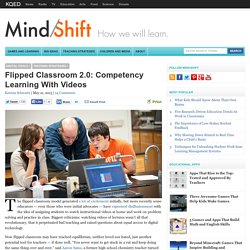 Jeremy Wilburn/Flickr
TED-Ed Website Tour
Dear Dr. Keller: You can have whatever opinion you want, just don't take my words out of context.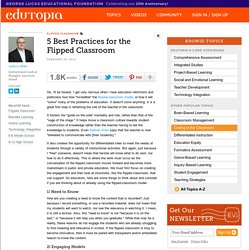 Introduction to Classroom Flipping — Teaching and Learning with Technology
The Flipping Literature Class | a place to exchange ideas on "flipping" classrooms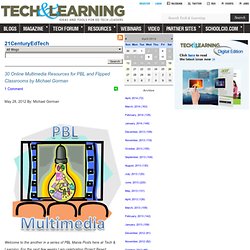 1 Comment May 28, 2012 By: Michael Gorman May 28 Written by: 5/28/2012 12:30 AM ShareThis Welcome to the another in a series of PBL Mania Posts here at Tech & Learning.
Have you "flipped" yet? My colleagues have this week; it's PSSA week in Pennsylvania (PSSAs are standardized tests.). That's not the flipped I meant, however. I meant, have you flipped your classroom yet?
FlipYourClass
Two years ago I "flipped" my high school Anatomy & Physiology class. I learned by trial and error. I have also found some very helpful resources that I would like to share with you. 1. Camtasia Studio: The leading screen casting software title on the market.
5 Tools to Flip Your Classroom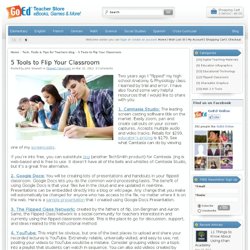 Flip your classroom with Voicethread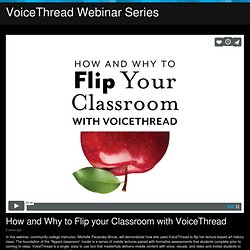 In this webinar, community college instructor, Michelle Pacansky-Brock, will demonstrate how she used VoiceThread to flip her lecture-based art history class. The foundation of the "flipped classroom" model is a series of mobile lectures paired with formative assessments that students complete prior to coming to class. VoiceThread is a single, easy to use tool that masterfully delivers mobile content with voice, visuals, and video and invites students to participate in engaging assessment activities.
Courte vidéo (3 minutes) expliquant l'intérêt d'une "flipped classroom" et des quelques étapes à suivre pour la mettre en place. by yannick_petit Jun 9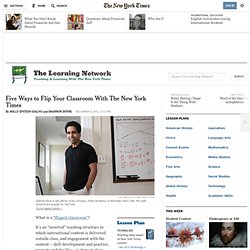 Jim Wilson/The New York Times Salman Khan in the offices of his company, Khan Academy, in Mountain View, Calif. His math lessons are popular on YouTube. Go to related article » What is a "flipped classroom" ? It's an "inverted" teaching structure in which instructional content is delivered outside class, and engagement with the content – skill development and practice, projects and the like – is done in class, under teacher guidance and in collaboration with peers. A flipped class swaps explanation and lecture, which are usually given in the classroom, with homework activities like math problem sets or writing practice activities.