Online Flash Knobelspiele
It's tricky X) Feb 2
TGC » Games
Our next game after Journey is currently in development and will be self-published. Release date and platforms to be announced. In the meantime, we're hiring! From the simplicity of flOw, to the poetry of Flower, to the awe of Journey, this special Blu-ray bundle features thatgamecompany's three award-winning PlayStation Network-exclusive titles, paired with exclusive new content and previously released digital content. An interactive parable, an anonymous online adventure to experience a person's life passage and their intersections with other's. Experience the wonder.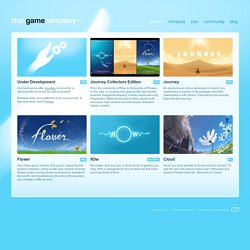 Gambolio.com - Take Control of Your Casual Gaming
Curvy is a HTML5 puzzle game using the canvas element. Just rotate the tiles so that like colors connect. Modernizr tells me you don't have canvas support in your browser. Sadly, this game uses technology that's only in browsers with HTML5 support. We've tested Chrome 12, Firefox 4 and Opera 11.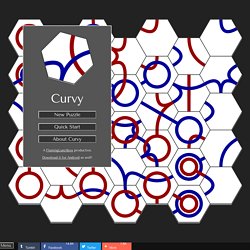 Scrabble, Mastermind, Puzzle
Let It Glow 2 - Demonically - Flash Online Games
Free Online Games, Puzzle Games and Crosswords - Goobix.com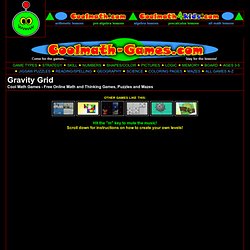 Gravity Grid
This game works on your iPad, Droid and Kindle Fire! GO MOBILE! Hit the "m" key to mute the music!Scroll down for instructions on how to create your own levels! � Mindless-Games If this Flash game doesn't work on your computer, go here for help.
Play Fantastic Contraption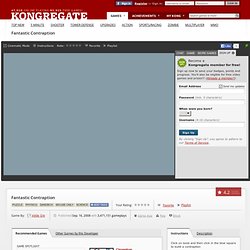 Check your security settings Connection issues are typically caused by security settings on your network or computer.
hi-games.net - Free online games
!
Hapland — foon.co.uk
Hapland 3
Hapland 3 by *kakbarnf
Hapland 2 by *kakbarnf
Hapland by *kakbarnf
kakbarnf on deviantART
Christmas Tree Light Up!
MARBLE RUN
MARBLE RUN is a collaborative attempt to build the longest marble run on earth! There are different types of bricks available to build tracks with. Every user-built track that is added to the marble run increases the total length of the over all track. With increasing length more and more special bricks get unlocked to allow you to build even more tracks! This game was developed by students of the Salzburg University of Applied Science for the Game On 2010 challenge hosted by Mozilla.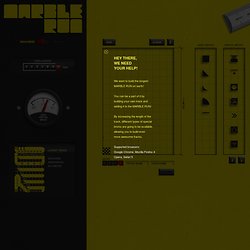 In "Marble Run" erstellen Sie in einem vorgegebenen Feld mit der Hilfe von acht verschiedenen Bausteinen einen Parcours. Anschließend muss eine Murmel auf dieser Bahn das Ziel erreichen. Punkte gibt es für das Ausmaß der zurückgelegten Strecke. Eine Anzeige verrät die "gerollten" Meter zwischen Startpunkt und Ziel.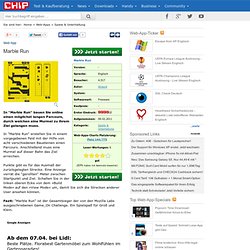 Marble Run
The Worlds Hardest Game
The Worlds Hardest Game - Free Online Arcade Games from AddictingGames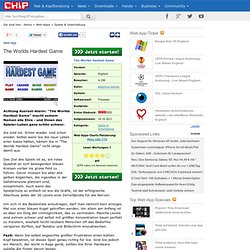 The Worlds Hardest Game
Sie sind tot. Schon wieder. Und schon wieder.
Worlds Hardest Game 2 - Zweiter Teil - Spiele-Zone
Worlds Hardest Game - The Hardest Game In The World - Ever!