Feminism
stopualassult.jpg (JPEG-Grafik, 460x410 Pixel)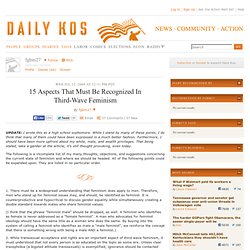 1. There must be a widespread understanding that feminism does apply to men. Therefore, men who stand up for feminist issues may, and should, be identified as feminist. It is counterproductive and hypocritical to discuss gender equality while simultaneously creating a double standard towards males who share feminist values. (I think that the phrase "feminist male" should be dropped, as well. A feminist who identifies as female is never addressed as a "female feminist".
By Suzanne MacNevin - December 2012. "If every woman in the world carried a secret bottle of pepperspray on her there would be a lot less rapes." - Suzanne MacNevin I have a hunch that between 1890 and 1910 the number of rapes dropped a bit in various Western countries due to women wearing hats that required hatpins. The reason? Because in a pinch the hatpin could be substituted as a self-defense weapon.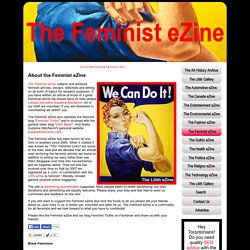 Zelda Lily, Feminism in a Bra
AnyBody
Documentary - The Perfect Vagina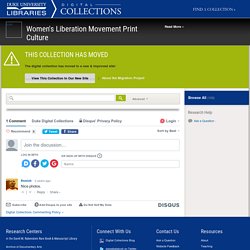 Documents from the Women's Liberation Movement - Duke Special Collections
Documents from the Women's Liberation Movement An On-line Archival Collection Special Collections Library, Duke University [ Subject Categories | Keyword Search | Links ] The materials in this on-line archival collection document various aspects of the Women's Liberation Movement in the United States, and focus specifically on the radical origins of this movement during the late 1960s and early 1970s. Items range from radical theoretical writings to humourous plays to the minutes of an actual grassroots group. The items in this on-line collection are scanned and transcribed from original documents held in Duke's Special Collections Library .