FB HTML5 show case
"3 Dreams of Black" is an interactive film by Chris Milk and some friends at Google that showcases the creative potential of WebGL. WebGL is a context of the HTML5 canvas element that enables hardware-accelerated 3D graphics in the web browser without a plug-in. In other words, it enables your browser to show some really beautiful visuals.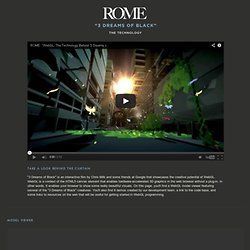 Music Web Player
Flixster
The FT web app, which is optimised for use on iPad and iPhone, is available via your Safari browser at app.ft.com rather than from an app store. The web app is our most complete app to date and we regularly add new features and sections to it. These are available instantly, without the need to download a new version. Recent additions include 'clippings' for iPad, allowing you to save articles for later reading, and enhanced graphics. The web app replaces our apps that were available in the App Store.
The FT web app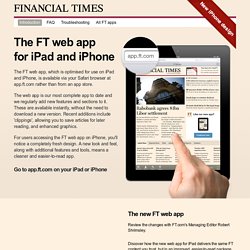 Breaking News and Opinion on The Huffington Post
Stream
HelloEnjoy™
ROME: "WebGL: The Technology Behind '3 Dreams of Black'"
The Wheels Of Steel: Turntables in your browser (a web-based DJ prototype)
Basecamp for iPhone, Android, Blackberry, and Palm.
WebGL
Flash
Firefox Mark Up
helloflower™
Create your own beautiful flowers Design Use simple tools to create any flower you can imagine. Just touch to shape the petals, choose colors and finely tune your design until you get the most fantastic blossom.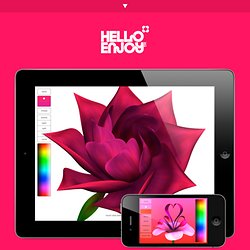 ME