Entrepreunariat/entrepreneurship
À la faveur de la normalisation sociopolitique et institutionnelle du pays et des efforts de reconstruction et de réhabilitation des infrastructures de base, l'activité économique connaît une reprise avec un taux de croissance estimé à 8.6 % en 2012 et projeté à 8.9 % et 9.8 % en 2013 et 2014. La réalisation de ces taux de croissance suppose la consolidation du processus de réconciliation nationale et de cohésion sociale, ainsi que l'accélération des réformes visant à améliorer le climat des affaires pour que le secteur privé puisse jouer un rôle moteur dans la relance de l'économie. Sur cette lancée, le pays devrait tirer le meilleur parti de ses importantes ressources naturelles, d'une part en accroissant la part de ses produits agricoles transformés et, d'autre part, en renforçant ses capacités institutionnelles et humaines et en améliorant la transparence dans la gestion des ressources fossiles et minières.
Côte d'Ivoire - Perspectives économiques en Afrique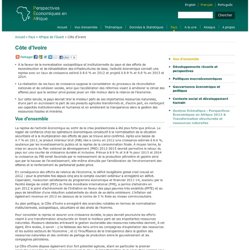 Projets - Google Drive
LES INFLUENCEURS
Ozer - Pôle Entrepreneuriat - Page d'accueil du site Ozer
Les outils du créateur : Sélection des meilleurs sites internet
Incubation Tools | Incubation Gateway
NENOnline
Un espace de coworking La Cantine, c'est avant tout un espace de coworking. Environ 25 postes de travail sont mis à disposition des travailleurs du numérique en plein coeur de Nantes.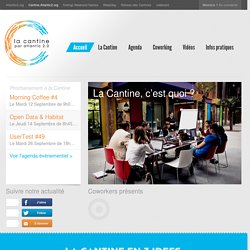 Entrepreneurship Always Leads to Inequality Originally published in Harvard Business Review on March 10, 2014 "Inequality is bad." "Inequality is dangerous." "Our system is at risk due to increasing inequality." Wealth inequality is on everyone's minds...
Entrepreneurial Revolution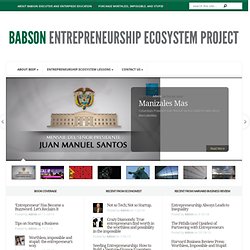 Angel Resource Institute
ARI's Workshops in Washington Join ARI on Wednesday, March 26, in DC for the Workshops in Washington. This event is open to investors and entrepreneurs. Click here for a video exclusively for entrepreneurs. Register now! About ARI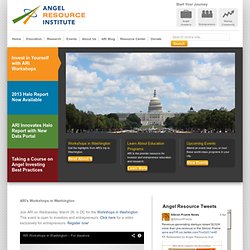 The Angel Resource Institute provides education, training, mentoring, and information on best practices in the field of angel investing to improve connections between angel investors and entrepreneurs. The Angel Resource Institute (ARI) is a charitable organization devoted to education, mentoring, and research in the field of angel investing, a growing driver of our entrepreneurial economy. ARI was founded in 2006 by the Ewing Marion Kauffman Foundation. The programs of ARI include educational workshops and seminars, research projects and reports, and information about angel investing for the general public.
Angel Capital Education Foundation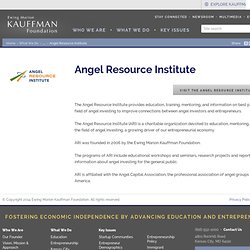 Communities
From the Policy Diaogue on Entrepreneurship to Entrepreneurship Law, the ID8 Nation and eMed, we have the right Community for you. Join a community today! 1 Million Cups (1MC) is a simple way to engage entrepreneurs in communities around the world. Each week, the 1MC program offers two local entrepreneurs an opportunity to present their startups to a diverse audience of mentors, advisors, and entrepreneurs. Visit 1 Million Cups The e360 blog brings an array of editorial views to current events shaping the world of entrepreneurship.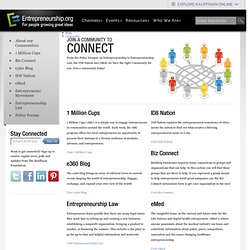 Guest post by Lisa Regan, writer for The Lean Startup Conference. Our fall webcast series concluded on a high note with three extraordinary conversations about the origins and implications of Lean Startup. If you missed these when they went out live, we encourage you to watch them now, as they lay a strong foundation for The Lean Startup Conference, December 9 -11 in San Francisco—less than two weeks from today.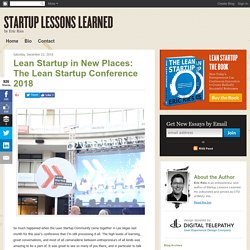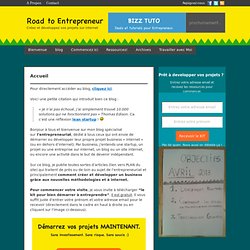 Pour directement accéder au blog, cliquez ici. Voici une petite citation qui introduit bien ce blog : « Je n'ai pas échoué, j'ai simplement trouvé 10.000 solutions qui ne fonctionnent pas » Thomas Edison. Ca c'est une réflexion lean startup ! Bonjour à tous et bienvenue sur mon blog spécialisé sur l'entrepreneuriat, dédié à tous ceux qui ont envie de démarrer ou développer leur propre projet business « internet » (ou en dehors d'internet).
INSEAD Social Entrepreneurship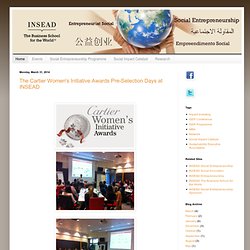 This past January, twenty-five social entrepreneurs (myself included), who are part of the 260+ strong social entrepreneur network of the Schwab Foundation (http://www.schwabfound.org/content/about-us), were invited by Klaus and Hilde Schwab to attend the Annual World Economic Forum (WEF) meeting in Davos. I was a newbie to Davos, but for many, it was not their first time there. Social entrepreneurs have been invited to the Annual meeting ever since the inception of the Schwab Foundation many years ago. Our purpose in being there was to represent and make heard the sometimes forgotten voices of the people that we, as social entrepreneurs, aim to serve. I have attended many of the regional WEF meetings around the world - in Africa, India and China, but the Annual meeting in Davos is the most well known as it brings together many of the world's top business leaders, international political leaders and selected intellectuals over a 4 day period to discuss the world's most pressing issues.
Startup Labs partners with local investors in emerging markets and co-invests in early stage tech companies. Investors can be local angels, venture capital firms, accelerators or corporate investment arms. We take a community approach to investing. 90 days from beginning a new city: - We identify prominent local investors in a given geography.- We take a community approach to investing the more partners the better.- Typically we partner with 1-5 investors consisting of VCs, angels, accelerators etc.- Set a date 90 days into the future to start the event- Open applications for teams and begin to spread the word in the community that teams should apply.- There is no minimum or maximum deal size we will do. This is based on the teams that apply and investment partners we have.- Historically we've done deals from $10,000 - $250,000 and are open to this changing.
Startup Labs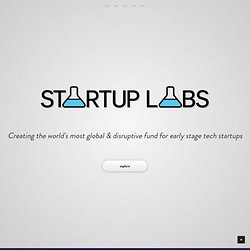 Blog « Categories « Lean Startup Machine
What is Lean Startup? "Lean Startup" is a term coined by Eric Ries while an Advisor to the venture capital firm Kleiner Perkins. It's based on the new management processes he employed while Chief Technology Officer at IMVU, one of Silicon Valley's most successful startups. What is Customer Development?
Vous avez toujours rêvez de créer votre entreprise mais vous ne savez pas par où commencer ? Voici les grandes étapes de la création d'entreprise. Un petit résumé idéal pour bien commencer. Étape 1 : Faire un bilan personnel Cette étape est à relier à la recherche de l'idée. Il est nécessaire que le porteur de projet, futur créateur d'entreprise, réalise un travail approfondi sur ses motivations et ses savoirs faire.
Creer Une Entreprise Les Etapes
The Art of Bootstrapping
Entrepreneurship.Org - A free, online international resource designed to help build entrepreneurial economies