Prepositions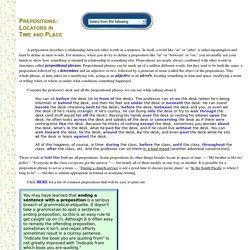 Prepositions: Locators in Time and Place
A preposition describes a relationship between other words in a sentence.
Everyone Can Learn English!!
What are Prepositions? - English Grammar The Easy Way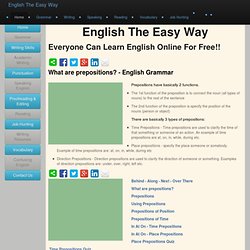 Prepositions.pdf (application/pdf Object)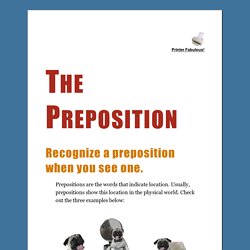 The Preposition
Printer Fabulous! Recognize a preposition when you see one.
English Grammar: Preposition
Definition: Prepositions are a class of words that indicate relationships between nouns, pronouns and other words in a sentence. Most often they come before a noun. They never change their form, regardless of the case, gender etc. of the word they are referring to.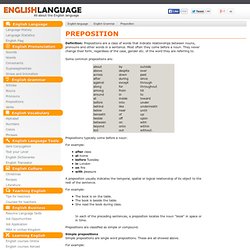 prepos.pdf (application/pdf Object)