English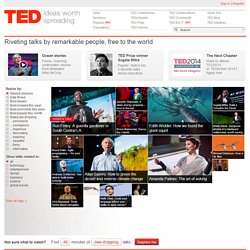 Melinda Gates and Bill Gates Why giving away our wealth has been the most satisfying thing we've done In 1993, Bill and Melinda Gates—then engaged—took a walk on a beach in Zanzibar, and made a bold decision on how they would make sure that their wealth from Microsoft went back into society. In a conversation with Chris Anderson, the couple talks about their work at the Bill & Melinda Gates Foundation, as well as about their marriage, their children, their failures and the satisfaction of giving most of their wealth away.
Global from Macmillan Education | Learn English, Learn through English, Learn about English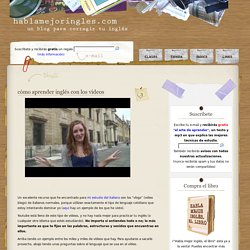 Después de analizar el inglés de la alcaldesa de Madrid, vi en Internet que a los mexicanos también les gusta reirse del inglés de sus políticos, en concreto, de su presidente, Enrique Peña Nieto. ¿Pero es realmente tan malo como algunos piensan? Vamos a analizarlo… Well, sorry if I don't speak English so well but I'll try to make myself understand.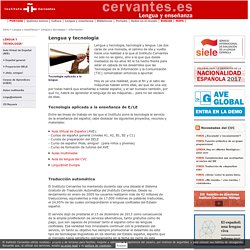 Tecnología aplicada a la lengua Lengua y tecnología, tecnología y lengua. Las dos caras de una moneda, el camino de ida y vuelta hacia una realidad a la que el Instituto Cervantes no solo no es ajeno, sino a la que que desde mediados de los años 90 le ha hecho frente para estar en cabeza de los desarrollos que las Tecnologías de la Información y la Comunicación (TIC) comenzaban entonces a apuntar.
Podcast de Vaughan Radio | Vaughan Radio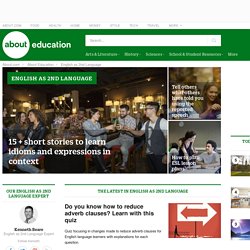 If you work in an office, you'll know the importance of confirming information to double-check that you've got all the facts right before submitting a business report. You may need to ask for information from others, as well as asking for permission to use information you receive. Use the linked resources to learn appropriate phrases and practice each type of situation.
"This past Saturday I took the CPE exam, after having followed your CPE Exam Success Plus course. Obviously I don't have the test results yet, but I felt very comfortable taking the test. I liked the hands-on practice tests, which prepare you for the type of questioning the exam uses. Also each week gives some theoretical background and rules to refresh your memory, I kept those! Above all that I think your client-oriented attitude grabbed my attention.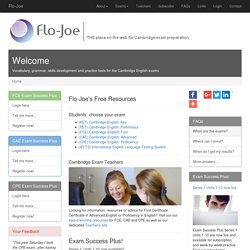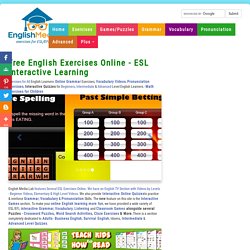 Exercises for All English Learners- Online Grammar Exercises, Vocabulary Videos, Pronunciation Exercises, Interactive Quizzes for Beginners, Intermediate & Advanced Level English Learners.- Math Exercises for Children English Media Lab features Several ESL Exercises Online. We have an English TV Section with Videos by Levels - Beginner Videos, Elementary & High Level Videos. We also provide Interactive Online Quizzesto practice & reinforce Grammar, Vocabulary & Pronunciation Skills.
Curso de pronunciación inglesa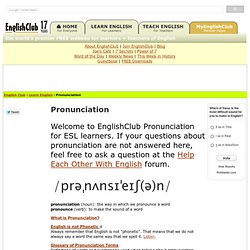 Welcome to EnglishClub Pronunciation for ESL learners. If your questions about pronunciation are not answered here, feel free to ask a question at the Help Each Other With English forum. pronunciation (noun): the way in which we pronounce a wordpronounce (verb): to make the sound of a word
Pronunciation
Pronunciation rules in english
English Pronunciation Symbols