English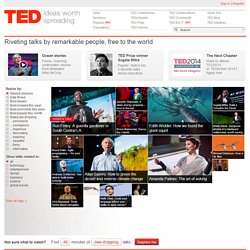 Gabby Giffords and Mark Kelly Be passionate. Be courageous. Be your best. On January 8, 2011, Congresswoman Gabby Giffords was shot in the head while meeting constituents in her home town of Tucson, Arizona.
Global from Macmillan Education | Learn English, Learn through English, Learn about English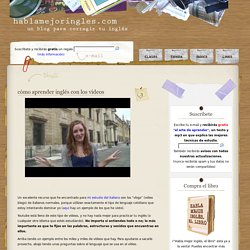 Para saber en qué tiempo estás, la pronunciación es tan importante como la gramática. En varias entregas anteriores (por ejemplo, aquí y aquí) he hablado de las reglas para la pronunciación de verbos que terminan en -ed en pasado, un tema importantísimo en la pronunciación del inglés. Entender la teoría está bien, pero hace falta mucha práctica para que se convierta en algo totalmente natural. Si tienes problemas con esto, sería buena idea practicar verbos por grupos.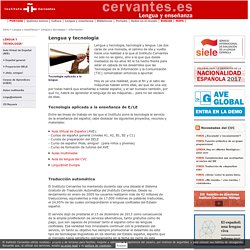 Tecnología aplicada a la lengua Lengua y tecnología, tecnología y lengua. Las dos caras de una moneda, el camino de ida y vuelta hacia una realidad a la que el Instituto Cervantes no solo no es ajeno, sino a la que que desde mediados de los años 90 le ha hecho frente para estar en cabeza de los desarrollos que las Tecnologías de la Información y la Comunicación (TIC) comenzaban entonces a apuntar.
Podcast de Vaughan Radio | Vaughan Radio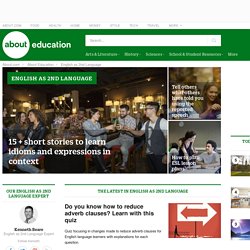 This lesson will help you write your very first sentences. Follow each step reading the description and you will learn how to write three different types of sentences. For example:
"This past Saturday I took the CPE exam, after having followed your CPE Exam Success Plus course. Obviously I don't have the test results yet, but I felt very comfortable taking the test. I liked the hands-on practice tests, which prepare you for the type of questioning the exam uses. Also each week gives some theoretical background and rules to refresh your memory, I kept those! Above all that I think your client-oriented attitude grabbed my attention.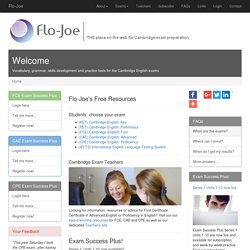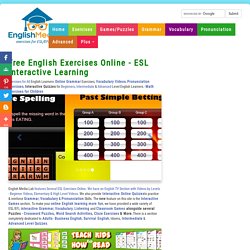 Exercises for All English Learners- Online Grammar Exercises, Vocabulary Videos, Pronunciation Exercises, Interactive Quizzes for Beginners, Intermediate & Advanced Level English Learners.- Math Exercises for Children English Media Lab features Several ESL Exercises Online. We have an English TV Section with Videos by Levels - Beginner Videos, Elementary & High Level Videos. We also provide Interactive Online Quizzesto practice & reinforce Grammar, Vocabulary & Pronunciation Skills.
Curso de pronunciación inglesa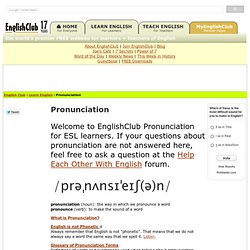 Welcome to EnglishClub Pronunciation for ESL learners. If your questions about pronunciation are not answered here, feel free to ask a question at the Help Each Other With English forum. pronunciation (noun): the way in which we pronounce a wordpronounce (verb): to make the sound of a word
Pronunciation
Pronunciation rules in english
English Pronunciation Symbols