Email Signature Generator
Hi everyone...let's have fun & personalize how our email signature looks like. These are just some of the sites i've stumbled in the web...feel free to add some more sites related to this content.Divertirsi personalizzando!!! kydsko Jul 4
Logo Design and Button Generator Tool
Logo Design and Button Generator Tool
signature maker|free email signature maker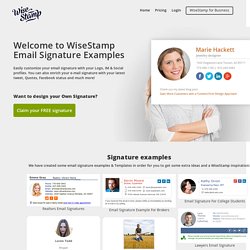 Easily customize your signature with your Logo, IM & Social profiles.
Email Signature Examples, Email Signature Templates, Sample HTML Email Signatures Gallery
Legal - Safe Browser Color Names These are browser colors that are safe when using the 'color name' (.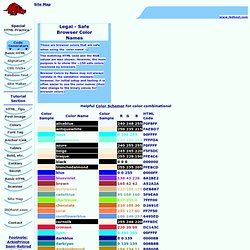 Safe - Legal Color Names for Browser Colors i.e. Colors for HTML tags
Signatures for Emails, Forums or Anything!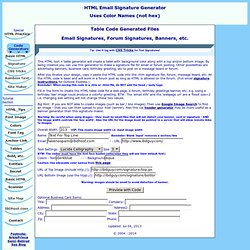 Table Code Generated Files
Free Online HTML generator for Email Signature - Business Card - Banner
If you send your emails using rich HTML formatting in Windows Live MailWindows Mail or Outlook Express, the signature does not have to pale in plain letters beside the rest of your message.
How to Use Rich HTML Formatting in Your Windows Live Mail, Windows Mail or Outlook Express Signature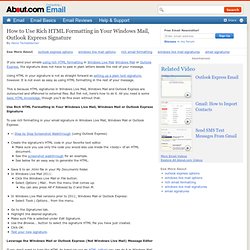 E-Mail Icon Generator
(Use the promo-code "NHCHEAPO" to waive the setup fee on all pay-monthly plans!)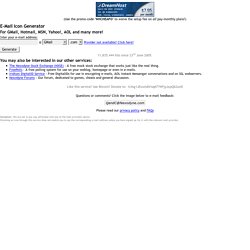 Free Email Signature Generator | www.siggenerator.com
this one is taking me to a weird web page that does not look like any signature generator by luigi_crc May 22
NeedASig.com - Email Icon and Signature Generator