Divers
Video Clips, Music Videos and Live Clip on Jukebox : The Global Nº1 on music videos
13/01/2014 Brand Management How Brand Content is changing the organization of Marketing and Communications DepartmentsLire cet article en français. Videos that create buzz, practical guides, consumer magazines, blog posts, ebooks, graphics, etc. . . . For some time now, brands have been producing and developing instructive content–sometimes useful, other times entertaining–that's looking a lot like "real" media. Although hardly breaking news, this Brand Content (or Content Marketing) trend has [...]02/12/2013 Marketing and Communication The modern MarketerRead this post in french. If new technologies have impacted the modes of communication between brands and consumers, they have also completely changed marketing and communications methods, both in terms of strategy and implementation.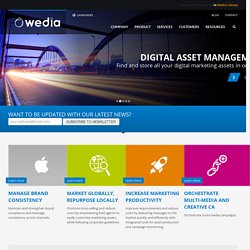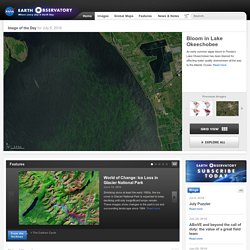 World of Change Satellite images showing how our world— forests, oceans, cities, even the Sun— has changed in recent decades. Read more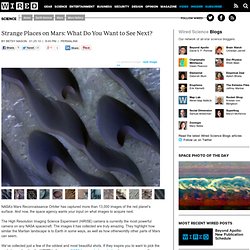 Strange Places on Mars: What Do You Want to See Next? | Wired Science
NASA's Mars Reconnaissance Orbiter has captured more than 13,000 images of the red planet's surface. And now, the space agency wants your input on what images to acquire next. The High Resolution Imaging Science Experiment (HiRISE) camera is currently the most powerful camera on any NASA spacecraft.