Symbology
Metatron's Cube – Remarkable repository of sacred geometry – Article by Jelila « Jelila – Spiritual Retreats, Healing & Harmony in Bali. How to Draw Metatron's Cube …Free Template Light Language..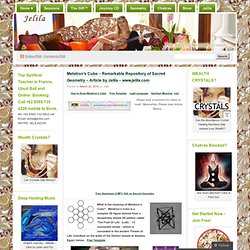 Spiritual Meaning .Join Please wait a moment for video to load! Meanwhile, Please read Article Below… Zeus, Apollo, Hermes, Jesus, 8880. Ancient Greek mythology personified the mysteries of life and the cosmos in the form of a pantheon of gods who ruled from Mount Olympus.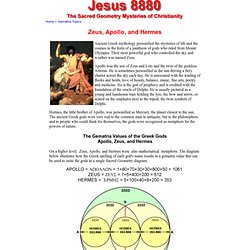 Their most powerful god who controlled the sky and weather was named Zeus. Apollo was the son of Zeus and Leto and the twin of the goddess Artemis. He is sometimes personified as the sun driving a fiery chariot across the sky each day. He is associated with the tending of flocks and herds, love of beauty, balance, music, fine arts, poetry and medicine. He is the god of prophecy and is credited with the foundation of the oracle of Delphi. Sacred Geomtery: Images and Concepts. The painting Sacred Geometry II is a correlation work.
Its purpose is to unify ancient and contemporary concepts of form, harmony, and human consciousness. The specific concepts related in the painting: The background of the painting shades from midnight blue at its outer edges, representing the depths of space, to a more illuminated hue nearer the planet, suggesting the "noosphere"--or halo of planetary consciousness--postulated by theologian Pierre Teilhard de Chardin. The largest structure of the painting is composed of a large circle with twelve smaller circles arranged around it. Archetypes & Symbols, Crystalinks. Archetypes are visual symbols or energetic imprints that exist in our psyches.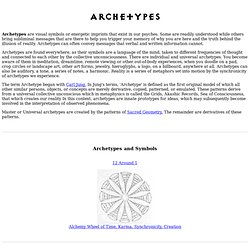 Some are readily understood while others bring subliminal messages that are there to help you trigger your memory of why you are here and the truth behind the illusion of reality. Archetypes can often convey messages that verbal and written information cannot. Archetypes are found everywhere, as their symbols are a language of the mind, taken to different frequencies of thought and connected to each other by the collective unconsciousness. There are individual and universal archetypes. Archetypes & Symbols, Crystalinks.
---