COMMUNITY
Ten Tips for Leading a Multicultural Team. Member-Contributed Article iStockphoto One of the primary talents international leaders need today is the ability to manage and leverage cultural differences.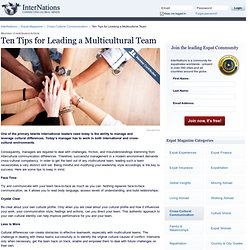 Today's manager has to work in both international and cross-cultural environments.
COLLAB SPACES
SHARING. ONLINE COMMUNITY. Www.sharedvoices.net. THE BUSINESS ALLIANCE FOR LOCAL LIVING ECONOMIES | BALLE - Business Alliance for Local Living Economies. BUSINESS AFRICA. BUSINESS CHINA. Oxytocin: could the 'trust hormone' rebond our troubled world? | Science | The Observer. Listening to Paul Zak extol the virtues of oxytocin, the "love hormone", is like hearing a preacher sing the praises of the Promised Land.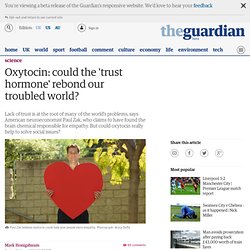 His idea of a harmonious oxytocin-fuelled society is so seductive you find yourself almost praying it were true. At the same time, you cannot help but wonder if it might be an illusion. The Hub | Home. Loosecubes.
CROWDSOURCING
How 3 Cities Are Crowdsourcing For Community Revitalization. The Global Innovation Series is supported by BMW i, a new concept dedicated to providing mobility solutions for the urban environment.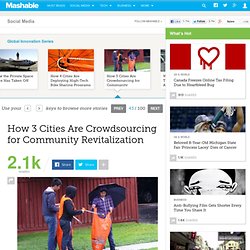 It delivers more than purpose-built electric vehicles — it delivers smart mobility services. Visit bmw-i.com or follow @BMWi on Twitter. Cities are beginning to benefit from crowdsourcing methods to gather input from residents and apply the information they receive to make tangible improvements to communities and neighborhoods. A Love Still Supreme, but John Coltrane's House in Ruins.
Nikolay Georgiev - Exploring within and without. Deployed The Sharing Birthday – share and celebrate what you Love.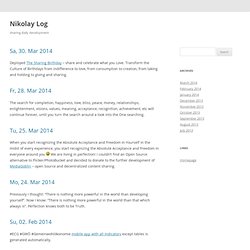 Transform the Culture of Birthdays from indifference to love, from consumption to creation, from taking and holding to giving and sharing. The search for completion, happiness, love, bliss, peace, money, relationships, enlightenment, visions, values, meaning, acceptance, recognition, achievement, etc will continue forever, until you turn the search around a look into the One searching. Main Page. 10 steps to a thriving online community. By CyberMummy co-founder Sian To 03 May 2011 The great playwright Henrik Ibsen once described community as "like a ship; everyone ought to be prepared to take the helm".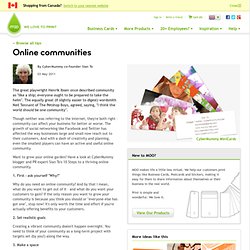 The equally great (if slightly easier to digest) wordsmith Neil Tennant of The Petshop Boys, agreed, saying, "I think the world should be one community". Though neither was referring to the internet, they're both right – community can affect your business for better or worse. Baked In. #109: Seth Godin – Building a Musical Tribe | CD Baby DIY Musician Podcast. Seth Godin is an author and thought leader who has written 13 books that cover topics such as leadership, digital marketing and the spreading of ideas.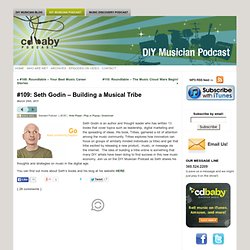 His book, Tribes, garnered a lot of attention among the music community. Tribes explores how innovators can focus on groups of similarly minded individuals (a tribe) and get that tribe excited by releasing a new product, music, or message via the internet. About « CrisisCommons. CrisisCommons seeks to advance and support the use of open data and volunteer technology communities to catalyze innovation in crisis management and global development.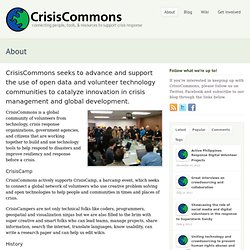 CrisisCommons is a global community of volunteers from technology, crisis response organizations, government agencies, and citizens that are working together to build and use technology tools to help respond to disasters and improve resiliency and response before a crisis. CrisisCamp CrisisCommons actively supports CrisisCamp, a barcamp event, which seeks to connect a global network of volunteers who use creative problem solving and open technologies to help people and communities in times and places of crisis.
A mind map of 100+ tips for using Linkedin more effectively. Mar 18th, 2011 | By Chuck Frey | Category: Resources Linkedin.com is one of those networking tools that can be overwhelming.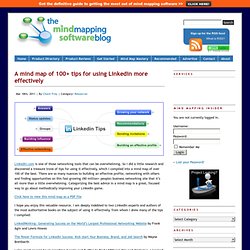 So I did a little research and discovered a treasure trove of tips for using it effectively, which I compiled into a mind map of over 100 of the best. There are so many nuances to building an effective profile, networking with others and finding opportunities on this fast-growing (90 million+ people) business networking site that it's all more than a little overwhelming. Categorizing the best advice in a mind map is a great, focused way to go about methodically improving your Linkedin game. MicroGrants | Partnering With People of Potential. Resource Guides to Careers, Academic Programs, Networking, Events, Research, Funding (and more) in Peacebuilding, International Development and Related Fields.
Home. Home :: The Mosaic Project. Stepping Stones Project. Green electronic bidding, is your one stop green network for all your green needs from recycling yard waste to ecological engineering. Reduce, Recycle, Reuse, Redistribute, minimisation, Environment, Green Bidding, Green, Green Industry, Environment, Greb. ANIM. Social Impact Blog | Weber Shandwick Social Impact is a global agency team that works with nonprofits and foundations. Create a Social Networking Site with Ning, the Best Social Site Platform.
How to Move Your MySpace Friends to Facebook. MySpace is in trouble.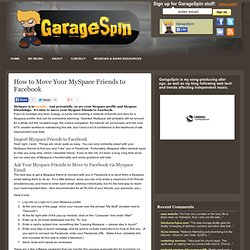 And potentially, so are your Myspace profile and Myspace friendships. It's time to move your Myspace friends to Facebook. Harlem Children's Zone. WHA, World Hands Alliance - Mission To Haiti. Welcome to Urban Habitat | Urban Habitat.
---