|information graphics|
Get flash to fully experience Pearltrees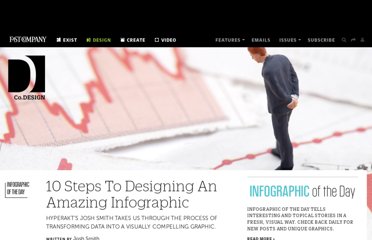 Information can be useful--and even beautiful--but only when it's presented well. In an age of information overload, any guidance through the clutter comes as a welcome relief. That's one reason for the recent popularity of information graphics. Infographics are visual designs that help to explain complicated data in a simple way (mental-health emergencies at Burning Man, anyone?).
Head back to the main site for more GOOD.
Data Visualization is a method of presenting information in a graphical form. Good data visualization should appear as if it is a work of art. This intrigues the viewer and draws them in so that they can further investigate the data and info that the graphic represents.