Examples of great visualizations
Work
Home Work At the intersection of technology, design and emotion we develop innovative, cross-media projects that lead to new solutions that go beyond conventional ways of doing creative work. Generative design is a new, cross-media design discipline that we employ in a constructive combination with traditional methods to effectively develop projects. We believe the generative design process represents a new way of thinking and allows ideas to be effectively and efficiently implemented across all media. New, previously unknown solutions are possible using it that are impossible with traditional design methods alone. onformative operates on the intersection between traditional and innovative design, thereby covering an area that extends from corporate design to information visualization to media installations.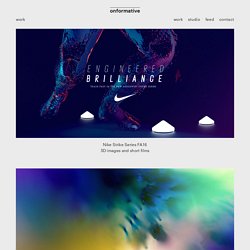 The Evolution of Reddit Through Time infographic from Randal Olson.com covers the history of Reddit for the past 7 years. With thousands of active subreddits, the visual above displays the 24 most active. Track the popularity of each subreddit through the years! The graph below shows how 24 of the most active subreddits have changed over time. I ordered the subreddits by the time that they first appeared on Reddit. I recommend zooming in so you can see it better.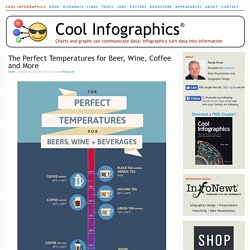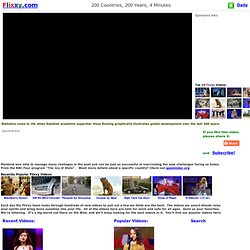 Mankind was able to manage many challeges in the past and can be just as successful in overcoming the new challenges facing us today. From the BBC Four program "The Joy of Stats". Want more details about a specific country? Check out gapminder.org Each day the Flixxy team looks through hundreds of new videos to pull out a few we think are the best.
200 Countries, 200 Years, 4 Minutes
Name in the New Testament
Wrapping your brain around data online can be challenging, especially when dealing with huge volumes of information. And trying to find related content can also be difficult, depending on what data you're looking for. But data visualizations can make all of that much easier, allowing you to see the concepts that you're learning about in a more interesting, and often more useful manner. Below are 50 of the best data visualizations and tools for creating your own visualizations out there, covering everything from Digg activity to network connectivity to what's currently happening on Twitter.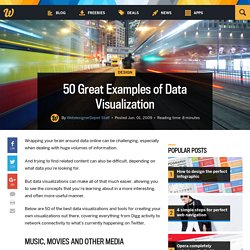 Visualization inter-Face Ben Shneiderman
A variant of the Venn diagram ( used for genre or life style visualization) A Japanese network diagram A timeline on issues in corporate communication.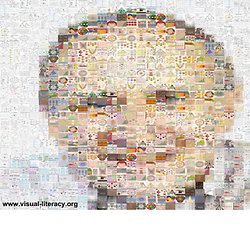 Data Visualization is a method of presenting information in a graphical form. Good data visualization should appear as if it is a work of art. This intrigues the viewer and draws them in so that they can further investigate the data and info that the graphic represents. In this post there are 15 stunning examples of Data Visualization that are true works of art. Click on the title or image for a larger view of each visualization. The Strengths of Nations