Curation: The Next Big Thing?
Is curation the next big thing? Let's discuss this point in this pearltree with the best articles we can find.

Please pearl only English articles in this pearltree so that as many people as possible can contribute. French articles can be pearled in the sub pearltree "What is curation?" =>"Curation: French analyses" amsika Mar 4
Content, which is anything that informs, educates, or entertain online, is your business digital body language.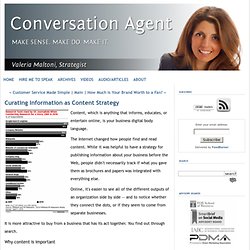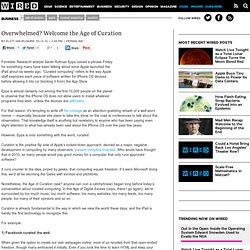 Forrester Research analyst Sarah Rotman Epps coined a phrase Friday for something many have been talking about since Apple launched the iPad about six weeks ago. "Curated computing" refers to the way Apple staff examines each piece of software written for iPhone OS devices before allowing it into (or blocking it from) the App Store.
Posted by Guest Writer - January 8, 2011 Here is a guest article by Partice Lamothe - CEO of Pearltrees (Pearltrees is a consulting client of SVW.)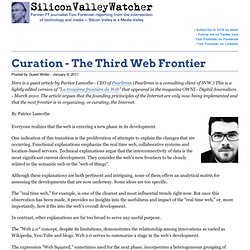 comic strip for 10/30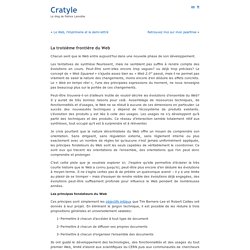 Chacun sent que le Web entre aujourd'hui dans une nouvelle phase de son développement.
With its slick visual interface for bookmarking content, Pearltrees is unique enough that I've been both impressed and slightly skeptical that a mass audience will actually use it.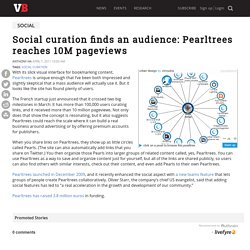 Why Curation is here to stay
Curation for your businesses
Curation in the Age of Abundance
"A curator is an information chemist. He or she mix atoms together in a way to build an info-molecule. Then adds value to that molecule." – Scoble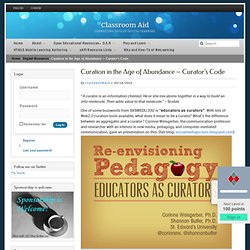 MindMap: Systems Thinking Skills