Inspiration harvest
FUEL
The Macabre And the Beautifully Grotesque
Artists - International Paintings - beinArt Surreal Art Collective
The madness of Michael Mapes Michael Mapes was born in Fort Knox (Kentucky), now based in NY. He elaborates boxes by dissecting photographs (but also small insects, gelatin capsules, paillettes) and assembling it with glass, pins and test tubes. His creations are between photography and sculpture, both working as portraits. Mapes's new serie will be... » read more "Odd Things" by Erika Sanada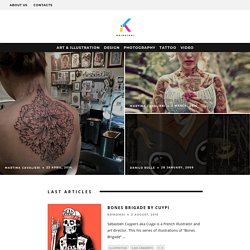 Fine Art Prints on Canvas,Giclee Reproductions by Illusions Gallery
Visions Fine Art Gallery - Sedona Arizona - Paintings 1
YOU MIGHT LIKE THIS & we saw this and thought of you &
love this. Posted: February 26th, 2012 | Author: tomagotchi | Filed under: Uncategorized | Tags: anatomical drawings , godzilla , japanese | No Comments » Lady Worthington has been a little lax with her caturday posts of late. It's OK, we forgive her. But, to make up for lost time somewhat, here's a treasure trove of cat gif goodness courtesy of the wondrous site catz4dayz .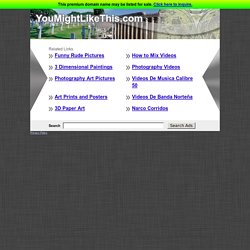 CGFA- Indexes
Reeelly Big Shoooo(s) -- Spectrum Fantastic Art - http://www.spectrumfantasticart.com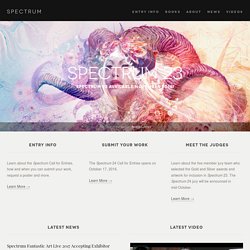 Latest News The Spectrum 21 Artist List The complete list of artist names selected for inclusion into Spectrum 21 is now available.
Tumblr Of The Week: ffffixas There are so many great Tumblr blogs and outstanding artists to choose from. Luckily for us we're following some of the best sites on Tumblr. Adams Carvalho also known as ffffixas, is an awesome artist.
septagonstudios.tumblr.com
Artists - International Paintings - beinArt Surreal Art Collective