Photoshop
Making precise selections in Photoshop is an essential skill that every designer needs. As a print designer, you will find yourself using selections to remove objects from their background to place within ads. As a web designer, you might extract an image and place it on a website with no background.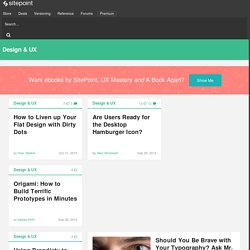 During the last years I've been compiling resources for Photoshoppers. Since I'm the Editor of Photoshop Roadmap, I have to check for new tutorials every day and so I have a good knowledge about Photoshop resources being produced continuously. That's why I decided to gather all the compilations of Photoshop Resources I created for this blog. The most popular subjects are present in this collection: Photo effects, Photoshop brushes, text effect, lighting and grunge effects, etc.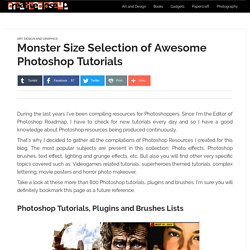 24 Really Cool Photoshop Actions To Enhance Photography Photoshop actions are the best — they save time and make you more productive during post-processing. They can be used to speed up repetitive tasks, make quick work of time consuming edits, and give you a little creative inspiration. So here are 24 Really Cool Photoshop Actions To Enhance Your Photography 110 Free PSD Web Design Elements
Want to learn how everything works in Photoshop? We'll help you make your photos better, draw vector graphics, and design a web site. Learn the Basics of Photoshop in Under 25 Minutes - To get started with Photoshop, you need to know what everything does. Here's a look at practically every tool in Photoshop in less than 25 minutes. Basics of Photoshop: Color Correction, Touch Ups, and Enhancements - Now that you know the tools Photoshop has to offer, we can take a look at using them to correct and alter color, retouch blemishes and other unwanted parts of your photos, and enhance portraits to make the subject look especially good. Basics of Photoshop: Basic Drawing with the Pen Tool - Photoshop isn't just for photos.