Digital Presentation
A lot of rapid elearning hinges on PowerPoint. That means your success building courses is influenced by how well you know PowerPoint. To help you learn more about PowerPoint I pulled together a solid list of PowerPoint resources.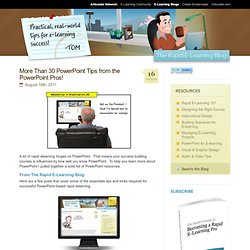 More Than 30 PowerPoint Tips from the PowerPoint Pros!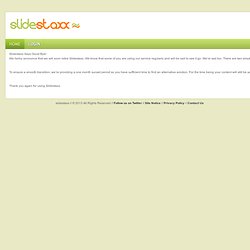 Skip to Main Content Slidestaxx Says Good Bye! We herby announce that we will soon retire Slidestaxx. We know that some of you are using our service regularly and will be sad to see it go.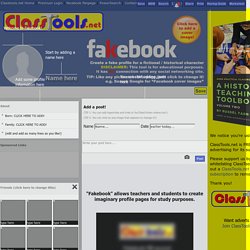 "Fakebook" allows teachers and students to create imaginary profile pages for study purposes. Use "Fakebook" to chart the plot of a book, the development of a character, a series of historical events, the debates and relationships between people, and so on! Get started by entering a name at the top of the page. Then proceed to add friends, posts, comments and profile information. You can save your work and edit it again later.