Digital Presentation
Prezi - The Zooming Presentation Editor. More Than 30 PowerPoint Tips from the PowerPoint Pros! A lot of rapid elearning hinges on PowerPoint.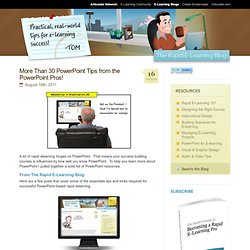 That means your success building courses is influenced by how well you know PowerPoint. To help you learn more about PowerPoint I pulled together a solid list of PowerPoint resources. Slidestaxx - create amazing social media slideshows. Masher - create free online video, photo and music mashups. Fakebook: Fakebook. Create educational games and quizzes at classtools.net. "Fakebook" allows teachers and students to create imaginary profile pages for study purposes.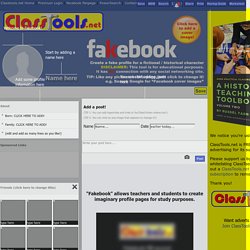 Use "Fakebook" to chart the plot of a book, the development of a character, a series of historical events, the debates and relationships between people, and so on! Get started by entering a name at the top of the page. Then proceed to add friends, posts, comments and profile information. You can save your work and edit it again later. Animaps. Glogster – Poster Yourself | Text, Images, Music and Video.
---