Learning (variantes)
eXeLearning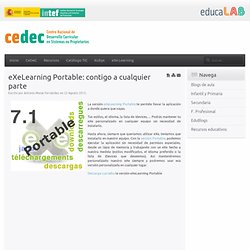 La versión Portable de eXeLearning te permite llevar la aplicación a donde quiera que vayas. Tus estilos, el idioma, la lista de idevices, ... Podrás mantener tu eXe personalizado en cualquier equipo sin necesidad de instalarlo. Hasta ahora, siempre que queríamos utilizar eXe, teníamos que instalarlo en nuestro equipo.
eXeLearning Portable: contigo a cualquier parte
eXe Learning: generador de contenidos educativos
▶ Crear un sitio Web con eXeLearning e incluirlo en Moodle.
e-learning, conocimiento en red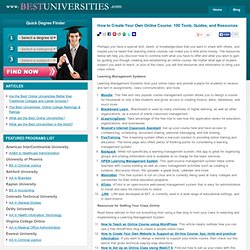 How to Create Your Own Online Course: 100 Tools, Guides, and Resources Perhaps you have a special skill, talent, or knowledge-base that you want to share with others, and maybe you've heard that teaching online courses can make you a little extra money. The resources below will help you discover how to combine both what you have to offer and what you wish to gain by guiding you through creating and establishing an online course.
Top 100 Tools for Learning 2012
García Aretio: La educación a distancia hoy. Modelos, eficacia y tendencias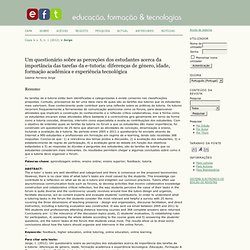 Um questionário sobre as perceções dos estudantes acerca da importância das tarefas da e-tutoria: diferenças de género, idade, formação académica e experiência tecnológica Resumo As tarefas da e-tutoria estão bem identificadas e categorizadas e existe consenso nas classificações propostas. Contudo, precisamos de ter uma ideia clara de quais são as tarefas dos tutores que os estudantes mais valorizam. Esse conhecimento pode contribuir para uma reflexão sobre as práticas da tutoria.
Jorge
Lo puedes leer en aprox. 3:25 minutos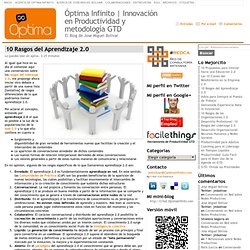 10 Rasgos del Aprendizaje 2.0 | Óptima Infinito | Innovación en Productividad y metodología GTD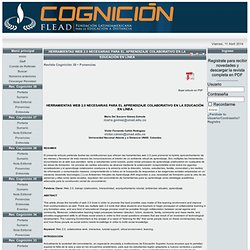 HERRAMIENTAS WEB 2.0 NECESARIAS PARA EL APRENDIZAJE COLABORATIVO EN LA EDUCACIÓN EN LÍNEA
María Del Socorro Gómez Estrada maria.gomez@unad.edu.co Esta dirección electrónica esta protegida contra spam bots. Necesita activar JavaScript para visualizarla Víctor Fernando Cañón Rodríguez victor.canon@unad.edu.co Esta dirección electrónica esta protegida contra spam bots. Necesita activar JavaScript para visualizarla Universidad Nacional Abierta y a Distancia UNAD. Colombia El presente artículo pretende ilustrar las contribuciones que ofrecen las herramientas web 2.0 para promover el óptimo aprovechamiento de las mismas y favorecer de esta manera las comunicaciones al interior de un ambiente virtual de aprendizaje.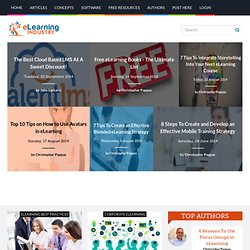 En esta entrada te presentamos una lista de Herramientas de Autor Gratuitas que pueden ser utilizadas en tus proyectos de eLearning y en el proceso de desarrollo. Si has utilizado estas herramientas de autor, ¡siéntete libre de compartir con nosotros una demonstración del resultado final! Si conoces una herramienta de autor gratuita que no está incluida en la lista siguiente, por favor deja un comentario con el enlace. authorPOINT de authorGEN Technologies authorPOINT es una herramienta de autor perimitiendo a los usuarios de capturar presentaciones y adicionar audio y vídeo pregrabado , todo en Microsoft PowerPoint . authoGEN también ofrece authorPOINT Lite que convierte presentaciones PowerPoint a Flash . Dipity de Dipity De lo que podemos ver de su sitio web, Dipity crea líneas de tiempo online.
Herramientas de Autor Gratuitas
Diferencias entre elearning y aprendizaje a distancia