Courses & lectures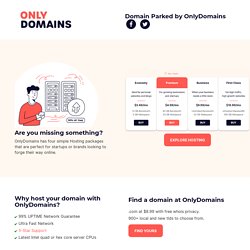 Jeff Bezos Founder of Amazon Elon Musk Co-Founder of PayPal
The Best Online Learning Platforms
The above image is 8.5×11″ so you can print it out. PDF is available here . There's been a lot of talk about 21st century learners, 21st century teachers, and connected classrooms. There's a daily influx of new technology into your inbox and your classroom feels woefully behind the times even if you're flipping your 1:1 iPad classroom that's already online and part of a MOOC .
Apprendre avec et en numérique
courses & lectures pearltrees
best-ed-blogs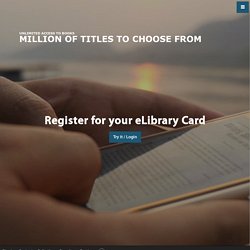 The World Public Library Collection shelves more than 2,000,000+ PDF eBooks in 100+ languages, containing 125 of the finest eBook and eDocument collections published on the Internet today. All of the eBooks are in PDF file format, and all Audio eBooks are in MP3 file format. These formats have been specially designed to be cross-platform compatible with all PCs, Laptops, PDAs, Kindle DX, Kindle 3 iPad/iPods, eReaders, and Smartphones. The World Public Library is a non-profit literacy association. Funding for the World Public Library is made possible by members like you.
Welcome to Pulse-Project.org | Pulse-Project.org
Like everything in life, you get back what you put in. And app development is no different. Which is why we're thrilled to be announcing the launch of Lingo – Tangible Translation today. An app to help learn languages, launched by a schoolboy. Read more.
Marissa Mayer, Google - Nine Lessons