Cooking
Broccoli parmesan fritters. Last week, it was pointed out to me that among the 750 recipes in the archives, there is but a single recipe that utilizes broccoli.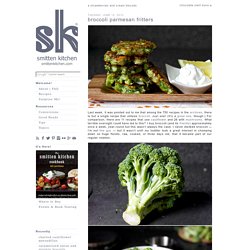 Just one! (It's a great one, though.) For comparison, there are 11 recipes that use cauliflower and 26 with mushrooms. What terrible oversight could have led to this? Traditional Shepherds Pie - CookUK Recipes. Ttage pie. 1.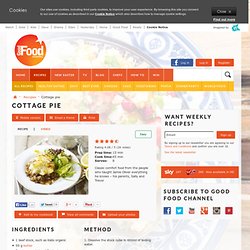 Dissolve the stock cube in 400ml of boiling water. 2. Melt the butter in a pan on a medium heat. Shin beef in ale, stout and honey. 1.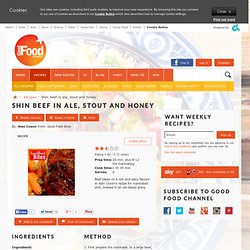 First prepare the marinade. In a large bowl, place the onions, stout, thyme, rosemary, oregano, parsley, bay leaves, garlic, mace, cloves, turmeric, sea salt, mustard and peppercorns, mixing well. 2. Add the shin of beef to the marinade, making sure that it is completely covered by the marinade. Homemade French Vanilla Cake Recipe.
French Vanilla Cake Recipe, Easy Cake Recipes - MissHomemade.com. I have more than the best homemade French vanilla cake recipe, check out these recipes below: Easy Cake Recipes Fruit Desserts Scrumptious Cheesecakes.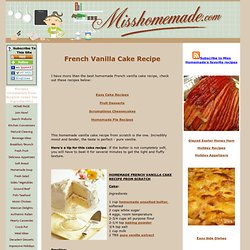 Braised lamb with flageolet beans. 1.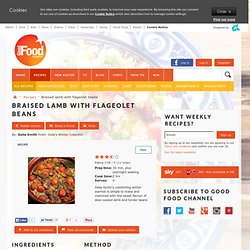 You will need a flameproof casserole dish of approximately 2.25 litre capacity. 2. Ham, egg and chips recipe. 1.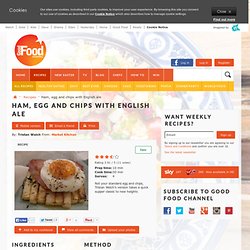 Preheat the oven to 180C/160C fan/gas 4. Place a baking tray in the oven to heat up. 2. St Clement's cake. 1.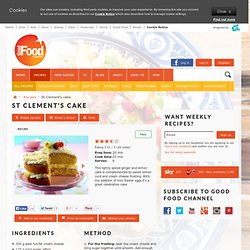 For the frosting: beat the cream cheese and icing sugar together until smooth. Add enough lemon juice (about 2 tablespoons) to get a good spreading consistency. Chill until ready to use. 2. For the cake: preheat the oven to 180C/160C fan/gas 4. Scotch lamb broth. 1.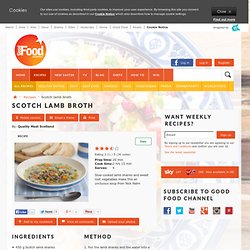 Put the lamb shanks and the water into a large pan. Season and add the stock cube. Bring to the boil, then cover and simmer very slowly for about 1 hour 30 minutes, until the meat is very tender. Lift the meat out onto a plate and set aside to cool slightly. Eggs Benedict. 1.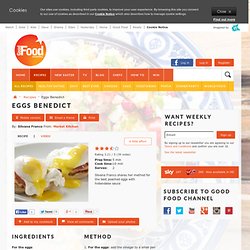 For the eggs: add the vinegar to a small pan of just-simmering water and swirl it round rapidly to make a whirlpool. Crack an egg into a cup, then pour into the centre of the whirlpool and poach for 2-3 minutes, or until the white is set. Mushroom-Cheddar Quiche: not all pies are sweet. Remember Real Men Don't Eat Quiche, that 1982 fun-poking paean to masculinity?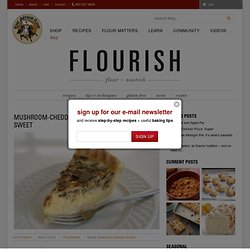 Well, thankfully, that statement was never true. I mean, think of the King, with his "four and twenty blackbirds, baked in a pie" – surely that savory (to say nothing of copious) filling qualifies the King's pie as quiche. Eggs benedict with smoked salmon and spinach. 1. For the hollandaise: put the vinegar in a saucepan with the peppercorns, shallot and bay leaf, then boil over a high heat to reduce by half. Strain the reduction into a jug. French Vanilla Kahlua Cake with Whipped Cream and Raspberries | Made From Scratch Recipes. This one's not for the kids, folks! It's more of a late night, Saturday date night type of cake.
The chocolate cake used in this recipe is super basic and easy to make, only including a few ingredients. It's the pairing of the chocolate cake with French vanilla Kahlua and whipped cream that makes this recipe irresistible. I topped the combo with raspberries because they're my favorite fruit but strawberries or blueberries would taste equally as delicious. Get out your spoons and prepare to share this French vanilla Kahlua cake with someone special – or keep it all for yourself! Over-the-top mushroom quiche. This one is personal. Four years, five months and 19 days ago, I was bested by this quiche and as noted by the detailed date count, I may not be over it. Worse, it wasn't even the quiche that bested me, but the crust. A flaky shell with even more fragility-enhancing butter than a standard pie dough, it was twice as big as a regular quiche shell, and then, instead of letting you press it into a shallow tart pan, it was draped inside the towering (okay, three-inch) walls of an open-hinged 9-inch springform ring.
Without a base. This crust takes no prisoners and my 2007 take — a slippery, torn-up, leaky shell that only held half the quiche batter and dribbled much of that, too, onto the oven floor — was nothing to write home about. Cauliflower cheese. 1. For the white sauce: place the milk into a heavy-based saucepan and add the carrot, onion, parsley, thyme and peppercorns. Bring to the boil, then reduce the heat and simmer for 4-5 minutes. Remove from the heat and set aside to infuse for about 10 minutes.
---