Content Curation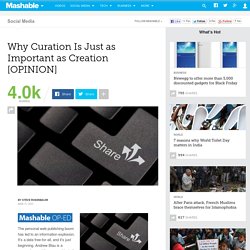 The personal web publishing boom has led to an information explosion. It's a data free-for-all, and it's just beginning.
Do You Give Good Link? What Content Curation Is (Done Right)
Curation is the "selection of, care for and presentation of the objects entered into a collection." As online entrepreneurs, we have to attract the right people to us who will become our clients, and curation is one way we do this. Only in this case, we're talking about content curation.
Guillaume Decugis(Scoop.it) & Jean-Marie Hullot @LeWeb, Le Web TV Sponsored by IBM Presents Guillaume Decugis(Scoop.it) & Jean-Marie Hullot @LeWeb leweb on
Human Discovery vs. Search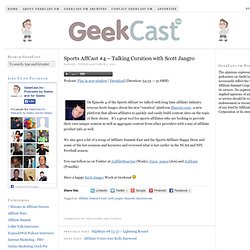 Podcast: Play in new window | Download (Duration: 34:33 — 31.6MB) | Embed On Episode 4 of the Sports Affcast we talked with long time affiliate industry veteran Scott Jangro about his new "curation" platform Shareist.com - a new platform that allows affiliates to quickly and easily build content sites on the topic of their choice.
Sports AffCast #4 – Talking Curation with Scott Jangro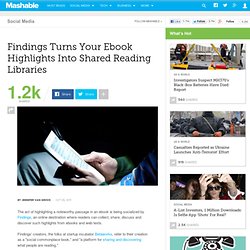 Findings Turns Your Ebook Highlights Into Shared Reading Libraries
The act of highlighting a noteworthy passage in an ebook is being socialized by Findings , an online destination where readers can collect, share, discuss and discover such highlights from ebooks and web texts.
Creation Curations Ethics of Content Strategy W2E