Curation in the News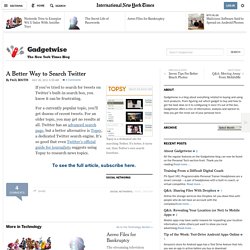 Topsy Searches Twitter Better Than Twitter
Topsy is a dedicated site for searching Twitter. It's better, it turns out, than Twitter's own search functions. If you've tried to search for tweets on Twitter's built-in search box, you know it can be frustrating. For a currently popular topic, you'll get dozens of recent tweets. For an older topic, you may get no results at all. Twitter has an advanced search page , but a better alternative is Topsy , a dedicated Twitter search engine.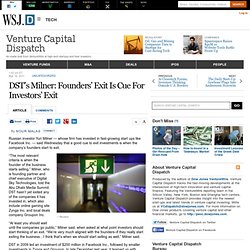 By Nour Malas Russian investor Yuri Milner — whose firm has invested in fast-growing start ups like Facebook Inc. — said Wednesday that a good cue to exit investments is when the company's founders start to exit. Reuters "The most relevant criteria is when the founder of the business starts selling," Milner, who is founding partner and chief executive of Digital Sky Technologies, told the Abu Dhabi Media Summit.
Steven Rosenbaum is a curator, author, filmmaker and entrepreneur. He is the CEO of Magnify.net , a real-time video curation engine for publishers, brands, and websites. His book Curation Nation is slated to be published this spring by McGrawHill Business. As the volume of content swirling around the web continues to grow, we're finding ourselves drowning in a deluge of data. Where is the relevant material?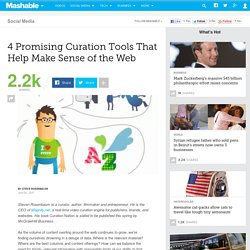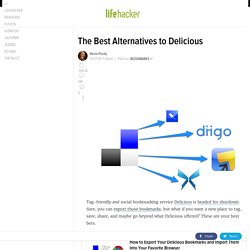 The Best Alternatives to Delicious
Tag-friendly and social bookmarking service Delicious is headed for shutdown . Sure, you can export those bookmarks , but what if you want a new place to tag, save, share, and maybe go beyond what Delicious offered? These are your best bets. Update: Good news!
Bit.ly Bundles Now Allow Hyper Personalized Wikis: Tech News «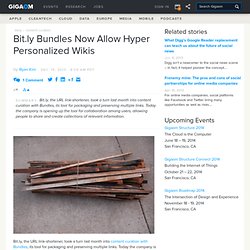 Bit.ly, the URL link-shortener, took a turn last month into content curation with Bundles , its tool for packaging and preserving multiple links. Today the company is opening up the tool for collaboration among users, allowing people to share and create collections of relevant information as people seek to sort through the crush of content online. Now people who create a bundle can add new editors, who can contribute toward a shared bundle. The bundles are like a more personal and lightweight versions of a Wikipedia page but with the same ability to be a lasting resource for others when shared.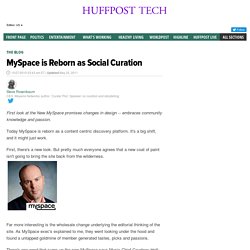 First look at the New MySpace promises changes in design -- embraces community knowledge and passion. Today MySpace is reborn as a content centric discovery platform. It's a big shift, and it might just work. First, there's a new look.
Steve Rosenbaum: MySpace is Reborn as Social Curation
Posted by Tom Foremski - November 16, 2010 There is no doubt in my mind that the topic of curation and the Internet, is an important one and that it will be a dominant topic in 2011. Curation is important because we are reaching the limits of what can be achieved through algorithms and machines in organizing and navigating the Internet.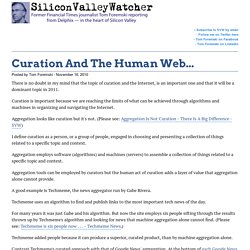 Over the past few weeks I've raved about the current raft of social media curation start-ups. I've rambled on and on about all of the new features that are being added to sites like Curated.By , Storify and Keepstream . What I haven't explained to my friends, family, Twitter followers and just about anybody I engage in tech conversation with for more than a couple of minutes, is why it all matters. With registered Twitter users numbering somewhere in the region of 150 million, their fire hose is pumping out tens of millions of tweets a day. Granted, not all of this data is worth capturing.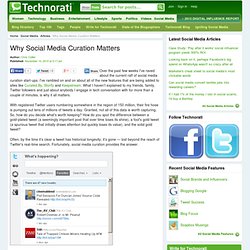 Why Social Media Curation Matters - Technorati Blogging
Craig Newmark on editors and news curation