Community mangement blogs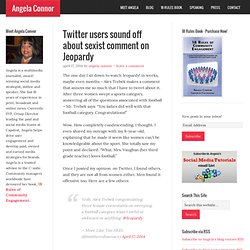 I was interviewed for a story on iMedia Connection back in July of 2010, where I shared my thoughts on the quality of the social media workforce. The piece, written by Michael Estrin, was called "Is a social media bubble ready to burst?" I took a look back at that piece yesterday and read through my comments. Despite the fact that they are three years and five-months old, there is still some truth there, particularly as it relates to hiring managers.
Online Community Strategist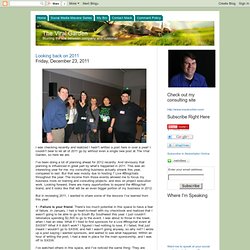 The Viral Garden
Looking back on 2011 Friday, December 23, 2011 I was checking recently and realized I hadn't written a post here in over a year! I couldn't bear to let all of 2011 go by without even a single new post at The Viral Garden, so here we are.
Is your head bleeding? Is your heart bleeding? Here's my thought (and, I say this with full disclosure that I am no IT expert and have limited knowledge of the hacking space beyond a personal interest in better understanding technology - peace and love... peace and love...), but the process of text-based passwords needs to be tossed out.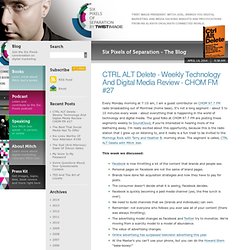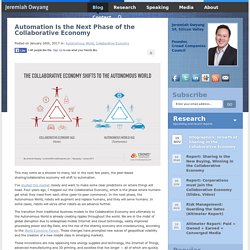 Slideshare: Embed or Download this ReportThe Collaborative Economy Movement Changes Business This report offers critical insight for big brands who are grappling with the emergence of the Collaborative Economy, and for the startups that are driving this growth. For those new to the term, the collaborative economy is a powerful, if nascent, movement in which people are getting the things from each other, it's a combination of trends like the sharing economy, maker movement, and co-innovation. That means that people go to a site like LendingClub to get funding for their new project, rather than a traditional bank.
The Social Customer Manifesto
I always find it interesting when things get used in unexpected ways, like using a nutcracker as a bottle opener or using rice to dry out a smartphone that got soaked. So when I saw that Koka Sexton had run an experiment that sought to understand how a meme could travel on LinkedIn, I was intrigued. What Koka did was share an on-brand and topical image into his LinkedIn network which, frankly, isn't something one sees every day. In this case, the image was a riff on the Liam Neeson "Taken" character.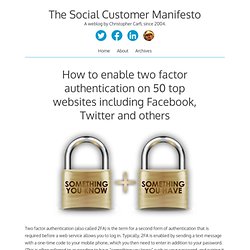 I asked our super shiny smart intern Kate to help me visually illustrate some of my favorite lines in the Brains on Fire book. I gave her little direction, just marked a few one-liners I love. I'll share some of her art with you over the coming weeks.
Brains On Fire Blog
Community Guy - Jake McKee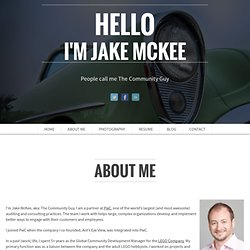 I'm Jake McKee, aka: The Community Guy. I am a partner at PwC, one of the world's largest (and most awesome) auditing and consulting practices. The team I work with helps large, complex organizations develop and implement better ways to engage with their customers and employees. I joined PwC when the company I co-founded, Ant's Eye View, was integrated into PwC. In a past (work) life, I spent 5+ years as the Global Community Development Manager for the LEGO Company.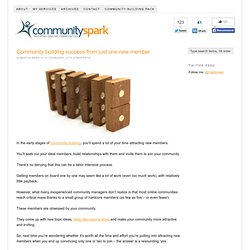 You don't need a fancy website to build an online community. Going to your audience is far easier (and often more effective) than trying to get your audience to come to you. Unfortunately, it's all too easy to trip up and do this all wrong. The big (and common) mistake Simply spend money and bombard your audience with 'relevant ads' on social networking sites.
Mathieu Thouvenin
Online Community Report
Connie Bensen
It's exciting to see that social media jobs are mainstream in companies of all sizes! The role has evolved into a number of specializations as many of us predicted it would. And companies are realizing the value and hiring people to solve the business problems that the social web has created. The evolution and adoption of a profession makes find a job much more competitive. The secret to finding a job today in social media is really similar to any other profession. You need to understand what the company's pain points are.
It's a new year, so let's revise some basic principles of building successful communities. 1) Create a powerful concept. The concept is what the community is about. Too often we default to a community about the organization.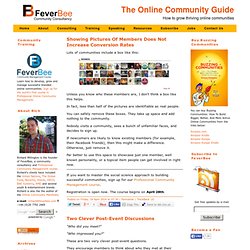 TL;DR is internet talk for "too long; didn't read". It's also a sad, dangerous symptom of the malfunctions caused by the internet tsunami. (Here's a most ironic example of this paradox...)
On December 24, I headed to the post office near closing time to see if a package had arrived. I was waiting on a box with a couple of gifts I had purchased for my brothers. I noticed that, when I checked my mail box, I had a key in it, which meant that I had a package in an even larger mail box waiting for me. I opened it, but it wasn't the box I was expecting. It was a different box and it was from one of my moderators on KarateForums.com, named Danielle.
ManagingCommunities.com - Community Manager Blog: Battle Tested