College.
Century Club This is a rather straight forward simple game, the best kind. You will end up very drunk, very quickly if you play this. The necessary materials are: people, lots of beer, and a designated time keeper. Every minute for 100 minutes, each player takes a shot of beer (1 oz or 1.5 oz, you choose). At one oz, this equates to just short of nine cans of beer in less just over 1.5 hours.
Drinking Games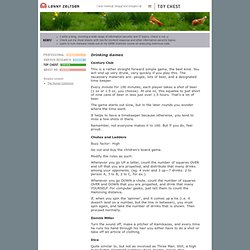 Alcohol Under The Microscope
A company called Bevshots has produced a series of shots of booze under the microscope at the Florida State University's chemistry labs.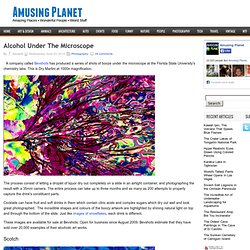 YOU ARE HERE: Memebase / Art of Trolling / Quality Reference Material Newest Cheezburger Content Share: Quality Reference Material Favorite Submitted by: Unknown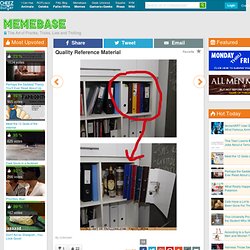 Quality Reference Material
Face it, on their 21st birthday, most people celebrate by going out and having a few drinks. Shots, inevitably, will be part of that. While the trend of drinking 21 shots is dangerous and not recommended, having one or two commemorative shooters can be fun. However, the urge to stick newly of-age friends with a disgusting or bad shot is common, and can lead to some good stories, but many bad memories. There are some shots, though, that taste good and won't leave you running from the bars.