Bullying
-Imagine A World- An Anti Bullying Song, By Allen Shaffer
Bullying We'll Stop It OFFICIAL MUSIC VIDEO- Long Branch Middle School
Keeping Children Safe | Stomp out Bullying | Stop the Digital Drama
BULLIED to SILENCE
efacetoday.visibli
The Ophelia Project - Leading Resource On Relational Aggression
Bullying
CNN Presents: Bullying, It Stops Here
someone else.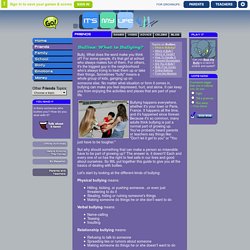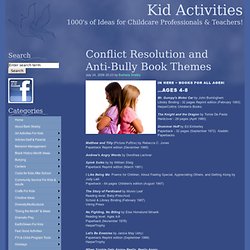 Updated September, 2012
All posts tagged 'anti bully'
Anderson Cooper - Bullying It Stops Here - Part 1/4
Bullying - It Stops Here - Kyle Sings Born This Way
Stop Bullying: Speak Up
Videos | Bullying Education
[Words] Campaign Anti-Bullying Ad
Anti-Bullying Awareness
Words Hurt - Bullying Commercial
Mark Wills - Don't Laugh At Me
"Bullying" My Final Art Foundation Diploma Project, Nathan Wyburn
International Stand Up To Bullying Day
Don't Laugh At Me - Bullying
Dont Laugh at me- Brad Paisley
No Name-Calling Week NoNameCalling: About
No Name-Calling Week NoNameCalling: Resources
Stop Bullying Now! Strategies for reducing bullying and harm
Bullying - FREE powerpoints, interactive activities games, lessons - pppst.com
Not Caring What People Think Quotes ~ The Anti-Bully Blog
Conformity is the jailer of freedom and the enemy of growth. - John F.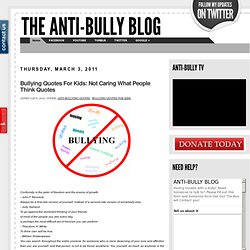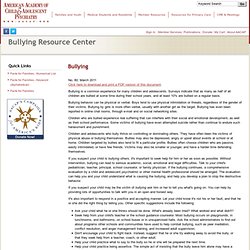 No. 80; March 2011 Click here to download and print a PDF version of this document.
Bullying
Family Educational Rights and Privacy Act (FERPA)
As an expert on bullying, Dorothy Espelage, PhD, hates to see her research collecting dust on library shelves.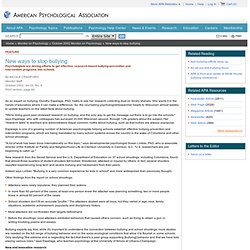 New ways to stop bullying
Bullying Prevention and Intervention Resources - Student Support, Career & Education Services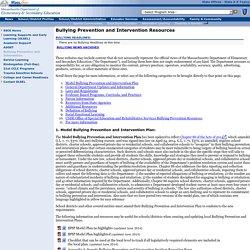 These websites may include content that do not necessarily represent the official views of the Massachusetts Department of Elementary and Secondary Education ("the Department"), and listing them here does not imply endorsement of any kind. The Department assumes no responsibility for, or any obligation to monitor the content, privacy practices, operators, availability, accuracy, quality, advertising, products, services, or other materials of these sites.
National Suicide Prevention Lifeline - With Help Comes Hope