Magazines

From the Author: WebGL Bookcase is an experimental interface for the Google Books API. Features: + Browse over 10,000 book covers. + Search by subject. + Open a 3D model of each book by clicking it. + Once open, click the button to get the book on books.google.com. + Download books on your phone with the QR code. + Find free books by selecting the Free Books subject.
the-discworld-reading-order-guide-20.jpg (1000×1795)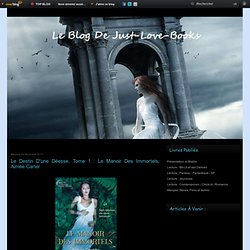 Le blog de Just-Love-Books
Mercredi 20 mars 2013 3 20 / 03 / Mars / 2013 10:34 Jillian Conrad va mourir. Si elle ne succombe pas à la Belladone – ce poison qui la rend irrésistible et mortelle pour les suceurs de sang –, ce sont des vampires fous en quête d'immortalité absolue qui auront sa peau. Depuis qu'elle est devenue le dernier rempart entre eux et la fille du défunt roi Matthias, elle n'a plus nulle part où se cacher.
Le Pont des Savoirs
Libro de Notas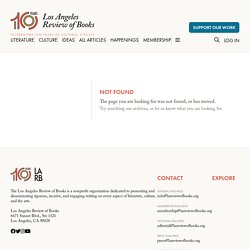 Los Angeles Review of Books - A Man Apart
WHILE THE MAGIC KINGDOM does not boast an Existential Land — at least not the sort that would be recognized as such by Albert Camus — the author of The Stranger did, rather absurdly, join forces with Walt Disney in 1954. Shortly after the successful release of The Living Desert , Disney published a book version of his documentary film. Along with photos from the film, there were essays from celebrated writers on both sides of the Atlantic, ranging from Julian Huxley and Louis Bromfield to François Mauriac and André Maurois. Yet it was Camus who set the tone: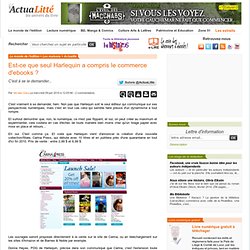 ActuaLitté
C'est vraiment à se demander, hein.
Blog livres
Estandarte - Noticias de libros, premios literarios, editoriales, recursos para escritores...
L'Ampoule (revue numérique, littéraire et gratuite) - Editions de l'Abat-Jour
Plus fort (et moins risqué) que Chatroulette : Blogroulette ! -
Ciberdúvidas da Língua Portuguesa
Agulha Revista de Cultura
la Rivista dei Libri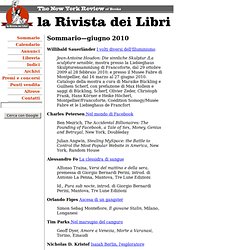 Willibald Sauerländer I volti diversi dell'Illuminismo Jean-Antoine Houdon: Die sinnliche Skulptur /La sculpture sensible , mostra presso la Liebieghaus Skulpturensammlung di Francoforte, dal 29 ottobre 2009 al 28 febbraio 2010; e presso il Musée Fabre di Montpellier, dal 16 marzo al 27 giugno 2010. Catalogo della mostra a cura di Maraike Bückling e Guilhem Scherf, con prefazione di Max Hollein e saggi di Bückling, Scherf, Olivier Zeder, Christoph Frank, Hans Körner e Heike Höcherl, Montpellier/Francoforte, Coédition Somogy/Musée Fabre et le Liebieghaus de Francfort Charles Petersen Nel mondo di Facebook
la Rivista dei Libri : Sommario
Ugly Duckling Presse