North Korea
There's far too much groundless speculation about North Korea going on in the world today, even more than we had all become accustomed to. So let me say one thing about this link: satellite photos do not confirmation make, and I am reserving judgement. However! One thing is for sure: a "completely controlled zone" such as Camp 22 is what British people subjected to the rule of Prime Minister David Cameron might recognize as a "Ronseal deal"... in other words, it does exactly what it says on the tin. That does not include freedom, and they must therefore have gone somewhere.
Destination Pyongyang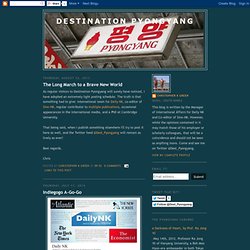 News From KOREAN CENTRAL NEWS AGENCY of DPRK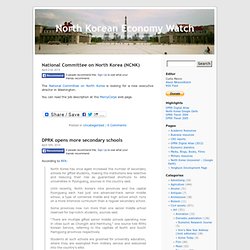 North Korean Economy Watch
What are the opportunities? Rason port, Iron Silk Road (Rail), Kaesong Industrial Complex, gas pipeline. According to RIA Novosti: Russia and North Korea have signed a new protocol to transition to using the ruble for payments between the two countries as part of an effort to boost annual bilateral trade to $1 billion by 2020, Russia's Far East Development Ministry said Friday.The announcement came as Russian officials have expressed a desire to explore new markets for the country's businesses, following the introduction of sanctions by the West in reaction to Moscow's stance over Crimea.