Blogi
Shoe
bazilika
Berlin. M: A podaljšan vikend v Berlinu? D: Ja. M: Business or pleasure?
Bratinov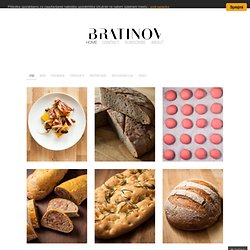 Piškotke uporabljamo za zagotavljanje najboljše uporabniške izkušnje na našem spletnem mestu - uredi nastavitve Elsewhere aperitivartičokebazilikabratinovburjabučacocktailfondagobegovedinahranajagnjetinajaponskajebačinjesenjurčkikapesantekrompirkulinarikalaporlimonelososmajaronmalvazijamaslomesomorskanjokioliveolivnoolivno oljeoljeomakapancetaparadižnikparmezanpinjolepivoribetimijantunavinozelenjavašpargljižar © Bratinov. Powered by WordPress and Manifest Follow
p e p e r m i n t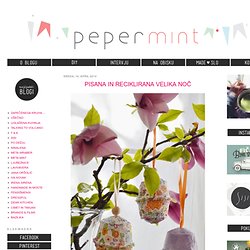 PRVIČ: Veje postavimo v veliko vazo in to je to. In jaaa, kupila sem si lučke. Cela znanost je kupiti take s čim manj žice in s preprostimi belimi žarnicami. Prižgem jih le sem in tja, kadar sem zvečer doma, nastavljene pa imam na tisto nežno svetlobo, ki počasi ugaša in se prav tako počasi tudi prižge.
Fashion Chalet
This is beyond overdue, but I figured better late than never! I've been home for over a month and a half now and I only have a few weeks left before I go back to school! I've been busy with working (at a lab an in retail!) so I haven't been able to give ya'll an update about what's been going on! The last time I had posted was in November of 2012, while I as in the middle of the first semester of college.
What the Fashion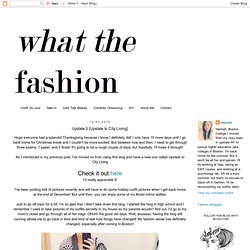 My Showroom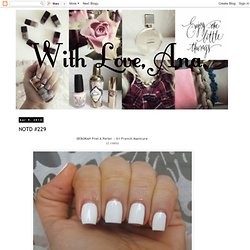 With Love, Ana.
I found BEST OF 2013 tag on Facebook (in our Slovenian Beauty Bloggers group) and decided to do it since i haven˙t done any 2013 recap yet. 1. Best nail polish I have to say Essie Fiji.
blush
Yes, we've all been there. Waking up on a Monday morning, scrambling to the closet, staring at it for hours and just can't come up with an outfit, even though we have so many clothes. Maybe you forgot to do the laundry that weekend, maybe you got sick of wearing the same clothes over and over again.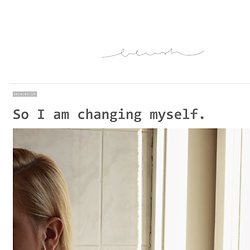 FASHION TRAIN ♡ - UK Affordable Fashion & Style Blog
STEP 1: Okay, it's selfie time. You're bored, you don't really know what to do. Best you're somewhere where nobody isn't really watching you. Because you have to admit, selfies are awkward and just so not fun more of the time...IN PUBLIC. So let's sayyyy, you go to the bathroom. Ugh, it's unattractive and you've got hairspray bottles lying around.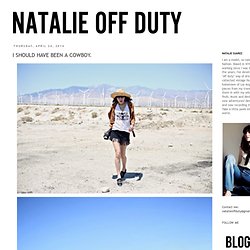 Natalie Off Duty
Jessy Mercedes
FIRST outfitpost of the year! Lets stick to my 2014 style resolutions and dress up a little bit! Wearing the beaded silk blouse I was wearing on NYE but dressed it down a little bit with the boyfriend jeans. Also found a pair of perfect black leather ankle booties on Sale at Mango. Perfect basic pair of heels and they happened to be very comfortable, I kid you not. Hope you like the outfit, happy Monday!!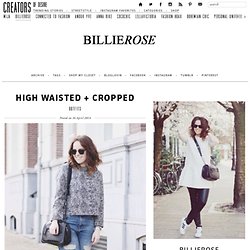 BillieRose | creatorsofdesire.com
Bohemian Chic | creatorsofdesire.com
Just two more months of cold shitty weather (let's hope so) and it's time for spring! I'm no longer shopping Winter stuff (I'm kinda done with winter already) so I decided to focus on Spring & summer instead and made a wishlist. I usually don't make lists but there are a few things I would really love to have this summer and I figured a list would be handy.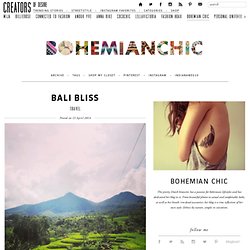 Pehtran
Če ste kadarkoli brali moje zapise, veste, da me ni strah veliko reči. Vendar veste tudi, da s pečico nikoli nisva bila dobra prijatelja. No, priznam, zmeraj me je bilo pečice malo strah. No, veliko strah. Ampak sedaj temu ni več tako, saj sem (sva) se zadnjič lotil neizmernega podviga in se s svojim strahom soočil.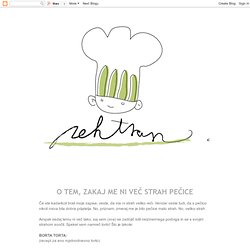 tabure Darja Rant luč Polona Poklukar miza "Piši mi" Daša Šmid in Matic Treven stoli Luka Zajc mize Teo Kajzer in Sara Slivnik
Fensišmensi blog
NiNocHka
Ring My Bell
Mani Black
After Style Comes Fashion | creatorsofdesire.com
GYPSY GARDENS
Carolina Krews
Ania'lysis
ANZE OSTERMAN
"KDOR ZASEJE VRT, ZASEJE LJUBEZEN"
Mihovc Klopotača
Rit in Srajca v Deželi Rožic
IRAYAA
bloomingvogue
Gluten Free Vegetarian Recipes | Gluten Free Raw Vegan Recipes | Healthy Blender Recipes
| The Vegetable Centric Kitchen
lindawagner
Indestructible Style
A Cup Of Style
because im addicted
LOVE AESTHETICS | by Ivania Carpio
Cupcakes and Cashmere
This chick's got style
casual motion
Home - Creature Comforts - daily inspiration, style, diy projects + freebies
Kertiii
Carmen Vogue
Uglašena kuhinja
ljubeznice
the Fashion Junkie
FASHION FLY
instead of an elephant
FashionHippieLoves
Dreamland of sky and sand
.sabo skirt.
Cotton❤Candy | by Tasja
Snakes Nest
FASHIONISTA'S DIARY
Dolly Bow Bow
Beauty Crush
don't call me Urska
Constance-Victoria
MyTrainerBob.com
Lauren Conrad
The Beauty Department: Your Daily Dose of Pretty.
Live Creating Yourself.
Ljubljana Street Style – fashion from the street | Ulični stil – modni trendi z uliceLjubljana Street Style - fashion from the street | Ulični stil - modni trendi z ulice
EVA.
STARDUST AND ROSES
magnifique
Nina in the spring
.sparkle*
Love what you do or do what you Love?
Blue is in Fashion this Year
Le Blog de Betty : Blog mode, blog tendances, photos de mode
L I D A S L I K E S
moustachic
Kitchy world in Bitchy words
embrace
Fashiolista Blog
Inside-Out - The Official Topshop Blog