Big Data
The real secret to unlocking big data? Math | VentureBeat | Business | by VentureBeat
It's often said that mathematics is the universal language.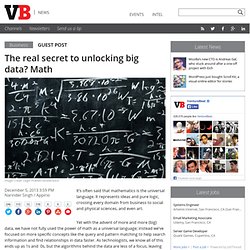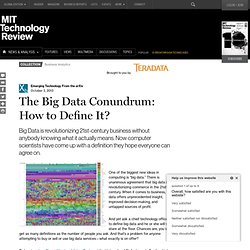 The Big Data Conundrum: How to Define It?
One of the biggest new ideas in computing is "big data." There is unanimous agreement that big data is revolutionizing commerce in the 21st century. When it comes to business, big data offers unprecedented insight, improved decision-making, and untapped sources of profit.
Market Basket Analysis: Introduction and Approaches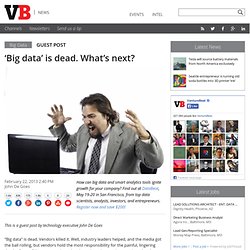 This is a guest post by technology executive John De Goes
'Big data' is dead. What's next?
Anchor Modeler
Mohan Keynote Paper EDBT 2013 Genoa Camera Ready Modified.pdf
In this post I'm going to create a simple ASP.NET MVC website for a simple blog that uses MongoDB and the offical 10gen C# driver. MongoDB is no NOSQL database that stores information as Binary JSON (BSON) in documents. I have been working with it now for around 6 months on an enterprise application and so far am loving it. Our application is currently in alpha phase but should be public early next year!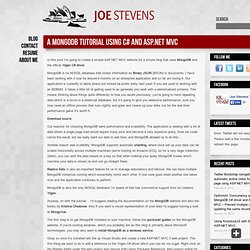 A MongoDB Tutorial using C# and ASP.NET MVC | Joe Stevens' Blog
This is the continuation of my series exploring Machine Learning, converting the code samples of "Machine Learning in Action" from Python to F# as I go through the book.
Naïve Bayes Classification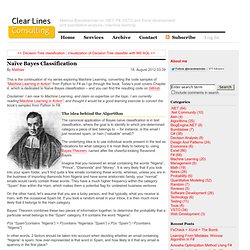 SUML.pdf (application/pdf Object)
IBM Picks Hadoop To Analyze Large Data Volumes -- InformationWeekIBM Picks Hadoop To Analyze Large Data Volumes - software Blog