Baking
Apple Pie Baked in the Apples | Chronicles of a Domestic Dilettante. As you all know, I am very much a beginner in the kitchen.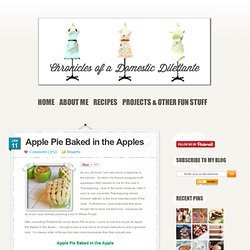 So when my friends assigned both appetizers AND dessert to me for this year's Thanksgiving, I was in full panic mode as I didn't want to ruin our entire Thanksgiving dinner. Dessert, afterall, is the most important part of the meal. Furthermore, I was instructed that store-bought items were not welcome – because we all know I was already planning a trip to Whole Foods. After consulting Pinterest for some Apple Pie recipes, I came across this recipe for Apple Pie Baked in the Apple – I thought it was a nice blend of simple instructions and a gourmet look.
Quick Easy Delicious Healthy Vegetarian Vegan Dessert Recipes. No-bake energy bites. I probably should have poured a nice stiff drink recipe for you all on this loveliest of lovely tax days.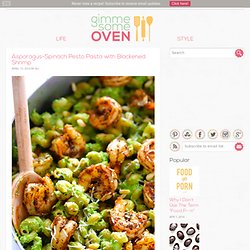 Especially for my fellow small business owners who just gave half of their revenue back to the government. Good grief, I won't even go there. Instead though, I thought I'd offer my idea of a more comforting alternative. Pasta. When life is good, and when life gets crazy, I turn to pasta. Cinnamon Sugar Pull-Apart Bread. I'm sorry.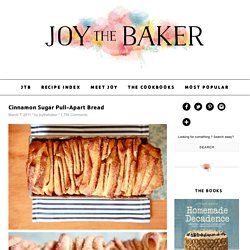 I know it's Monday morning and you probably came here for some pretty pictures of food that you could glance at, and then move on with your day… and here I go thrusting warm, soft cinnamon sugar bread in your face. It's not fair. Oreo Cookies-Recipe Oreo-Oreo Recipes-Cheese Cupcakes-Oreo Cheesecakes. Posted by Grace Massa Langlois on Wednesday, 21st July 2010 I have yet to meet a person who doesn't like Oreo cookies or Cream Cheesecake Cupcakes.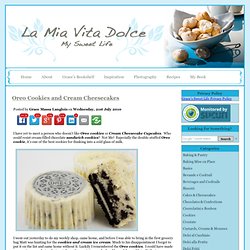 Who could resist cream-filled chocolate sandwich cookies? Not Me! Especially the double-stuffed Oreo cookie, it's one of the best cookies for dunking into a cold glass of milk. I went out yesterday to do my weekly shop, came home, and before I was able to bring in the first grocery bag Matt was hunting for the cookies and cream ice cream. Out of the Campfire, into the Oven: S'mores Pie.
There is just something about a s'more that brings out the kid in me.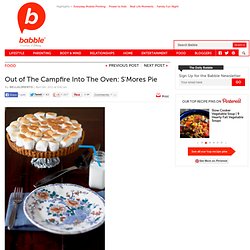 The toasted marshmallow, the melted chocolate, the crunch of the graham cracker. You put them together and it's bliss. We love them so much, we eat them year round, we've even grilled marshmallows in our wood burning fireplace, over our gas stove, and made them in the microwave in a pinch. So naturally a s'mores pie would be the next logical step ; ) And it couldnt' be easier. I started with making the graham cracker crust and baking it until golden. White Chocolate Key Lime Pie. Is anyone else as giddy as me that today's the first day of spring?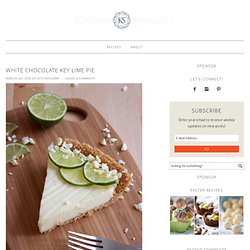 I'm absolutely ecstatic! That means all this gorgeous weather we've been having here in New York isn't just a cruel prank. It's actually the start of something awesome! Me and the kids have been going to the rooftop, kicking up our heels and drinking in the sunlight. We've been going to the playground in our t-shirts, having barbecues, eating ice cream and making no-bake desserts that slap you in the face with how springlike they are.
---
bettybobble Apr 14 2012

Why am I the only person working on this with you?!?! Im sure Mattt has tons of yummy (and i mean yummy!!) recipes!!
---