Diverse contemporary
Yannick Vallet photographies - deux ou trois choses - photographs - two or three things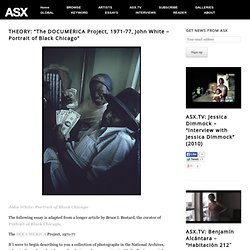 DANNY LYON: "DOCUMERICA" (1970′s
John White: Portrait of Black Chicago The following essay is adapted from a longer article by Bruce I. Bustard, the curator of Portrait of Black Chicago. The DOCUMERICA Project, 1971-77
Beth Dow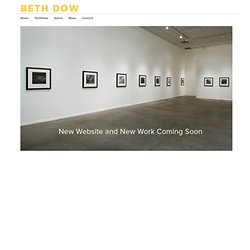 Rochester Art Center, Rochester, MN McKnight Photography Fellows Sep 15, 2012 - Jan 06, 2013 Recipient of a 2011 mnartists.org/McKnight Foundation Fellowship for Photography Form + Content, Minneapolis, MN Here I am/not Oct 19 - Nov 24, 2012 Minnesota State Arts Board Grant 2011 Artist Initiative Grant recipient for new work in progress. Beth Dow is a fiscal year 2011 recipient of an Artist Initiative grant from the Minnesota State Arts Board. This activity is funded, in part, by the Minnesota State Arts Board through the arts and cultural heritage fund as appropriated by the Minnesota State Legislature with money from the Legacy Amendment vote of the people of Minnesota on November 4, 2008.
I love old photos. I admit being a nosey photographer. As soon as I step into someone else's house, I start sniffing for them. Most of us are fascinated by their retro look but to me, it's imagining how people would feel and look like if they were to reenact them today… Two years ago, I decided to actually do this.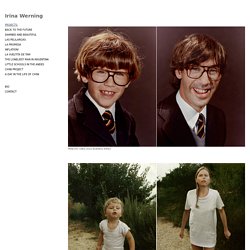 Ben Chrisman
Oliviero Toscani
STUDIOTOSCANI
Kirill Golovchenko - Fotografie
Paolo Roversi
Beth Dow
Philippe Gronon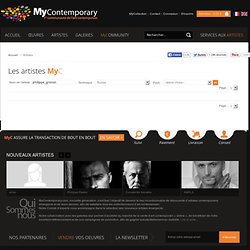 MyContemporary.com, nouvelle génération, s'est fixé l'objectif de devenir le lieu incontournable de découverte d'artistes contemporains émergents et de leurs œuvres, afin de satisfaire tous les collectionneurs d'art contemporain. Notre Comité d'experts nous accompagne dans la sélection des nouveaux artistes émergents. Notre collaboration avec les galeries leur permet d'accéder au marché de la vente d'art contemporain « online », de bénéficier de notre excellent référencement et de nos campagnes de promotion, afin de gagner substantiellement en visibilité. Lire la suite...
Serge Guerand
Patrick Laforet Photo
Marc Montméat - Photographe
George Georgiou
Lomography Spinner 360° on Cool Hunting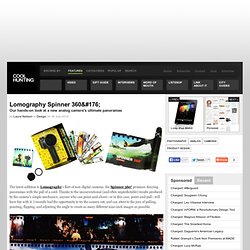 The latest addition to Lomography's fleet of non-digital cameras, the Spinner 360° promises dizzying panoramas with the pull of a cord. Thanks to the unconventional (and often unpredictable) results produced by the camera's simple mechanics, anyone who can point-and-shoot—or in this case, point-and-pull—will have fun with it. I recently had the opportunity to try the camera out, and can attest to the joys of pulling, pointing, flipping, and adjusting the angle to create as many different nine-inch images as possible. Designed to spin at optimum shutter speed, simply pull and release the device's trigger cord to set it in motion. A revolving hand-held axis allows the camera to capture up to eight complete 360° panoramas on 35mm film, which—depending on the camera's levelness and position—can range from a straightforward landscape to a sloping distortion of reality.