Diverse contemporary
Yannick Vallet photographies - deux ou trois choses - photographs - two or three things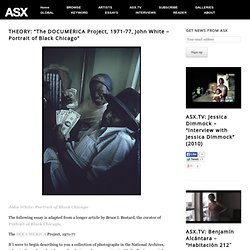 DANNY LYON: "DOCUMERICA" (1970′s
John White: Portrait of Black Chicago The following essay is adapted from a longer article by Bruce I. Bustard, the curator of Portrait of Black Chicago. The DOCUMERICA Project, 1971-77
Beth Dow
I love old photos. I admit being a nosey photographer. As soon as I step into someone else's house, I start sniffing for them. Most of us are fascinated by their retro look but to me, it's imagining how people would feel and look like if they were to reenact them today… Two years ago, I decided to actually do this.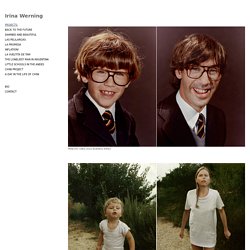 Ben Chrisman
Oliviero Toscani
STUDIOTOSCANI
Kirill Golovchenko - Fotografie
Paolo Roversi
Beth Dow
Philippe Gronon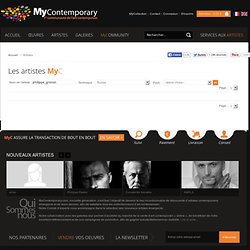 MyContemporary.com, nouvelle génération, s'est fixé l'objectif de devenir le lieu incontournable de découverte d'artistes contemporains émergents et de leurs œuvres, afin de satisfaire tous les collectionneurs d'art contemporain.
Serge Guerand
Patrick Laforet Photo
Marc Montméat - Photographe
George Georgiou
Lomography Spinner 360° on Cool Hunting