Photography
Light Painting Photography
Polixeni Papapetrou // Works // Fairy Tales 2004-2006
Art Gallery Work : Image Galleries : Constance & Eric
en bruto
Strobist
Photography techniques: Star trail photography
Introduction Since the Earth rotates, the stars are not at fixed places in the sky but appear to move, more or less towards the west. To photograph the tracks the stars make across the sky, all you need is a camera that remains fixed to ground and have it expose for an appreciable amount of time. Such photos can be quite artistic. The stars appear to rotate around both the north and south poles in the sky, of which you generally only see one. Stars very near the pole are almost stationary in the sky, while stars closer to the equatorial plane move quite fast.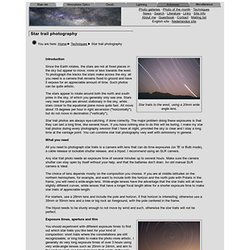 Sorry, no technical support is available for my tips and techniques Please report any web-related problems by sending an email to the address listed below.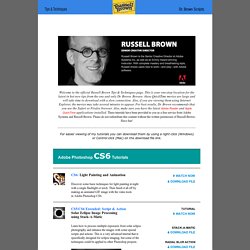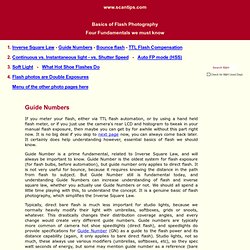 Guide Numbers If you meter your flash, either via TTL flash automation, or by using a hand held flash meter, or if you just use the camera's rear LCD and histogram to tweak in your flash exposure, then maybe you can get by for awhile without this part right now. It is no big deal if you skip to next page now, you can always come back later. It certainly does help understanding however, essential basics of flash we should know. Guide Number is a prime fundamental, related to Inverse Square Law, and will always be important to know.
Four Flash Photography Basics we must know - Guide Numbers
8 Tips On How To "Read" Light in Photography | Retouching eBooks
One of the first and very important skills we acquired in our Australian Photography course was the ability to breakdown lighting in images taken by other photographers. Why is it important, you ask? Because it will take your understanding of light behavior to a whole new level, allow you to "read" lighting in photos in magazines, on billboards, in your favorite photographers' portfolios and you will never wonder "how was this photographed" anymore.
Concursos de fotografía
L'ENFANT EXTERIEUR
Who Pays Photographers? | Submission Results (Spreadsheet)
kiss-erotic
Tush
lust ▲ in ▲ you
1.
Brooke Shaden : Creating new worlds through images.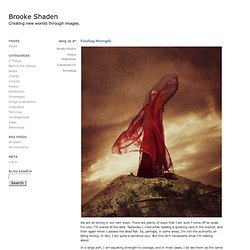 Pep Ventosa Photographs
Sony World Photography Awards 2013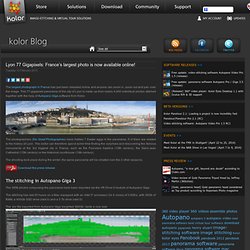 Image-stitching & virtual tour solutions » Lyon 77 Gigapixels: France's largest photo is now available online!
The largest photograph in France has just been released online and anyone can zoom in, zoom out and pan over the image. This 77-gigapixel panorama of the city of Lyon is made up from nearly 4,000 individual photos stitched together with the help of Autopano Giga software from Kolor. The photographers ( De Graaf Photographes ) have hidden 7 Easter eggs in the panorama, 5 of them are related to the history of Lyon.
ALBERTO VAN STOKKUM | PHOTOGRAPHY AND FILM
Ken Kitano-
Shadow and light - The Big Picture
So, You Want to Shoot a Rock Show? Part 2
Welcome back, Phlearn Phamily! Again, my name is Brendan Shanley, and recently the team at Lost In Concert —a web-based music publication—launched a Kickstarter campaign to produce an epic 160-page book featuring amazing concert photography and artist interviews . Now I'm teaming up with Phlearn to create this article and shed some light on the world of concert photography.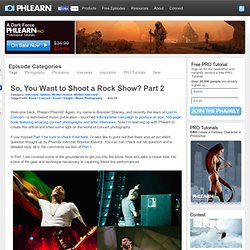 About Aaron Nace - Aaron Nace
DIY-Anleitungen
Alexander Tikhomirov production
Lots of wonderful things happen around us all the time; being able to see is easy, but being able to capture that very moment is probably the hardest part.
50 Great Photographers You Should Know (with portfolios)
Christian Saint Photography
Multimedia Muse
Boy, are we excited.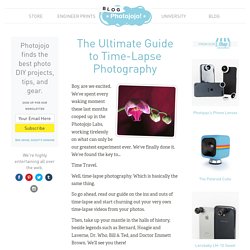 Luminous Books in East London is an artist curated bookshop specializing in second hand fiction, philosophy, art and curiosities.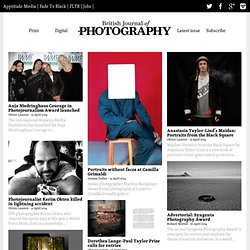 Blog home
Ultimate Collection of The Best Adobe Lightroom Presets
GRUPO FOTOGRÁFICO ADOFA - Inicio
Possibly the most useful tool available in digital photography is the histogram. It could also well be the least understood. In this article we will look at what a camera histogram tells the photographer and how best to utilize that information.