Art
MediaArtTube DYNAMIC PROJECT ARCHIVE and Tool for Research and Education. Cross-pollination of disciplines, theories, practises, techniques, ideas and concepts on the platform of technology produced by Technēcists. MediaArtTube displays internationally recognized works and experiments on technology-based art and creative technology. MediaArtTube also hosts virtual exhibitions in the form of featured playlists. KEYWORDS: art&design, contemporary art, digital art, affective art, interface art interface design, interactive media art, technology-based art, time-based art electronic art, creative technology, robot art, hybrid art, bio art, biofeedback art, tangible interface, responsive environment, affective environment, virtual reality, data visualisation, interactive visualisation, embodied interaction, cognitive-based concept
MediaArtTube's Channel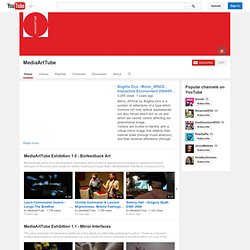 Information graphics or infographics are visual representations of information, data or knowledge. These graphics are used where complex information needs to be explained quickly and clearly, such as in signs, maps, journalism, technical writing, and education. They are also used extensively as tools by computer scientists, mathematicians, and statisticians to ease the process of developing and communicating conceptual information. They can present a rich amount of information without intimidating you. Or sometimes they intimidate you, but make the digesting of the information much more bearable.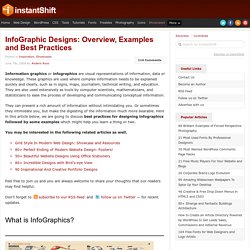 Katsillick on deviantART
The Official Gallery of Romantic Fantasy Artist Nene Thomas
The Cave Art Paintings of the Chauvet Cave
The Chauvet Cave is one of the most famous prehistoric rock art sites in the world. Located in the Ardeche region of southern France , along the bank of the river Ardeche near the Pont-d'Arc , this cave was only discovered as recently as 1994, happened upon by a small team of cavers led by Jean-Marie Chauvet. Chauvet Cave's importance is based on two factors: firstly, the aesthetic quality of these Palaeolithic cave paintings , and secondly, their great age. With one exception, all of the cave art paintings have been dated between 30,000 & 33,000 years ago. In 1998, the eminent French prehistorian Dr. Jean Clottes headed the first research team in Chauvet Cave, under great security.
Alex Grey - Studio Store