art
Get flash to fully experience Pearltrees
Art and Art History Resources
(b. Jan. 23, 1832, Paris, France--d. April 30, 1883, Paris) French painter and printmaker who in his own work accomplished the transition from the realism of Gustave Courbet to Impressionism . Manet broke new ground in choosing subjects from the events and appearances of his own time and in stressing the definition of painting as the arrangement of paint areas on a canvas over and above its function as representation. Exhibited in 1863 at the Salon des Refusés, his Le Déjeuner sur l'herbe ("Luncheon on the Grass") aroused the hostility of the critics and the enthusiasm of a group of young painters who later formed the nucleus of the Impressionists.
Street Art Blogs and Sites
Berthe Morisot was a grand-daughter of the painter Fragonard and the sister-in-law of Manet , but her interest in painting was not the result of this connection. Early in her career she appeared in the Salon, but she foreswore Salon exhibition as a declaration of faith in the impressionist cause. This faith was enduring; she continued to paint impressionistically after Renoir and others had abandoned the cause.
A hypermedia archive sponsored by the Library of Congress and supported by the University of North Carolina at Chapel Hill, the University of Rochester, and the Scholarly Editions and Translations Division of the National Endowment for the Humanities. With past support from the Institute for Advanced Technology in the Humanities at the University of Virginia, the Getty Grant Program, the Paul Mellon Centre for Studies in British Art, the Preservation and Access Division of the National Endowment for the Humanities, Sun Microsystems, and Inso Corporation. Editors Morris Eaves, University of Rochester Robert Essick, University of California, Riverside Joseph Viscomi, University of North Carolina at Chapel Hill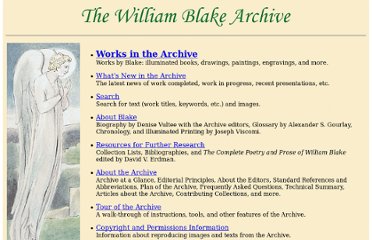 Jean Frédéric Bazille (December 6, 1841 – November 28, 1870) was a French Impressionist painter (one of the early impressionist group) best known for his depiction of figures. Frederic Bazille was born in a Protestant family of the upper middle class of Montpellier in the south of France. His father was a rich landowner and wine grower as well as a notable of the city of Montpellier.