Architecture - Architect - Decoration
Practically Modern | Design That Works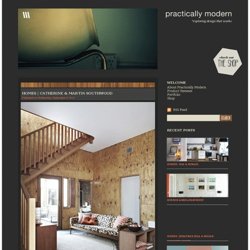 This home belonging to Catherine and Martin Southwood, the owners of the Southwood stores in Melbourne Australia, is a sustainable inner-city building designed for "flexibility and longevity." I especially like the salvaged brick and oiled plywood/concrete. I've been wanting to experiment with plywood and concrete in our home for some time now. I love the idea of our kids riding their small bikes right through sections of our house. Click below to see more of the home, and jump on over to Design Sponge to read the full article . continue reading this post…
studioparalelo
Erwin Schot, Bas Meijerman, Eloi Koster en Elmar Hammers van ons bureau hebben de EUROPAN 11 LOCATIE DEVENTER gewonnen!! In Ootmarsum is de bouw gestart van 5 woningen aan de Almelosestraat. De woningen worden onderling verbonden door een ruige muur. Deze muur loopt door in het huis en zorgt tevens voor de scheiding van privé en openbaar. Boven de plint kijken in totaal 5 zinken woningen uit op het glooiende landschap; ieder op een speelse en eigenwijze manier.
Maas Architecten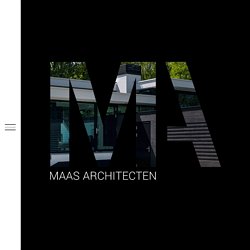 rick joy architect
[revelations architect]
Working from the postulate that there was no structural difference between a piece of furniture and a building, Jean Prouvé developed a "constructional philosophy" whose artifice-free aesthetic of functionality and fabrication applied the same principles to furnishings and architecture. First produced in small series in the 1930s, his structures were assembled and integrated with the aid of shrewdly designed systems for modification, dismantling and moving of both furniture and buildings.
Jean Prouvé | Architecture | Galerie Patrick Seguin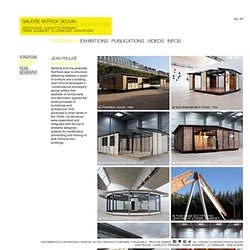 Home - Edgley Design - East London award winning RIBA Chartered architectural practice
architecture 4 us
projects