App development
WebMynd: Cross-platform app development made simple. Mobile Application Platform and Tools | Worklight. Build, test, run and manage mobile apps Experience the IBM Worklight Developer Edition IBM Worklight helps you extend your business to mobile devices.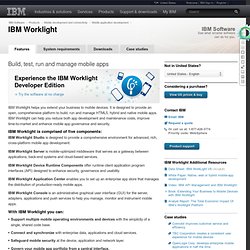 It is designed to provide an open, comprehensive platform to build, run and manage HTML5, hybrid and native mobile apps. IBM Worklight can help you reduce both app development and maintenance costs, improve time-to-market and enhance mobile app governance and security. Windows phone development quickstarts.
GUI Kits
LiveCode - realize fast, compile-free coding | RunRev. Javascript &HTML frameworks. Reviews. Tutorials. Android Developers. Android-query - Simpler Coding for Android. Latest: Android-Query (AQuery) is a light-weight library for doing asynchronous tasks and manipulating UI elements in Android.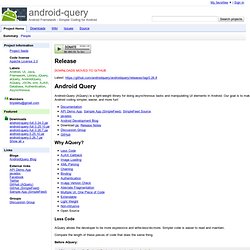 Our goal is to make Android coding simpler, easier, and more fun! Why AQuery? Xcode 4. Xcode 5 does more than ever to help you create high-quality apps.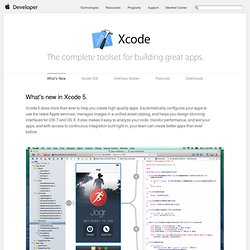 It automatically configures your apps to use the latest Apple services, manages images in a unified asset catalog, and helps you design stunning interfaces for iOS 7 and OS X. It also makes it easy to analyze your code, monitor performance, and test your apps, and with access to continuous integration built right in, your team can create better apps than ever before. Automatic Configuration Xcode 5 automatically configures your app to enable Apple services such as iCloud, Passbook, or Game Center, directly within the IDE.
Use Appcelerator Titanium to build mobile apps for iPhone & Android and desktop apps for Windows, Mac OS X & Linux from Web technologies.
---