Semantic Web
Dipartimento di Elettronica ed informazione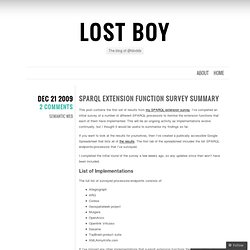 This post contains the first set of results from my SPARQL extension survey. I've completed an initial survey of a number of different SPARQL processors to itemise the extension functions that each of them have implemented. This will be an ongoing activity as implementations evolve continually, but I thought it would be useful to summarise my findings so far. If you want to look at the results for yourselves, then I've created a publically accessible Google Spreadsheet that lists all of the results. The first tab of the spreadsheet includes the list SPARQL endpoints/processors that I've surveyed.
SPARQL Extension Function Survey Summary ? Lost Boy
Annotator | Open Knowledge Foundation
Adding annotation to your webpage using the Annotator is easy. Full instructions are in the Getting Started section of the docs, but it is just two short steps.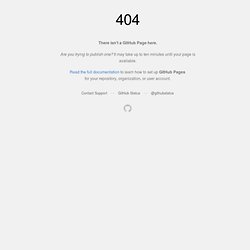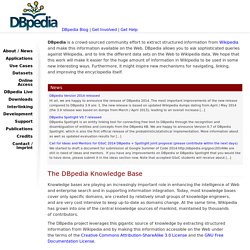 DBpedia is a crowd-sourced community effort to extract structured information from
sioc-project.org | Semantically-Interlinked Online Communities
Sindice - The semantic web index